ANSEA
Designed a stunning slide capabilities deck to win more business with prospective clients
Industry
Pharmaceutical
Business Size
5 - 10
Scale
International
about us
ANSEA is an international healthcare consulting firm with its head office in Singapore, that focuses on Asia and Emerging Markets. They specialise in pricing, access and reimbursement, stakeholder engagement, policy shaping and capability development in Asia and Emerging Markets. Their strategic expertise is based on in-depth industry experience of country healthcare system in the emerging markets. Their expertise in medical science, business acumen and our network of partners embedded in every Asia market allows them to provide valuable insight and solutions to all our clients.
---
Our Approach
Bright Owl Marketing proposed to create a slide deck that is more representative of the ANSEA brand. The previous designer hasn't really paid any attention to their logo and used this to influence the entire design. The use of the logo colours and three circles and fonts should have an impact on the overall design.
In addition to this, the slide deck needs to convey that ANSEA are experienced consultants, specialising in Healthcare (pricing, patient access, health economics, value), and based out of Singapore. It also needed to be editable, which can cause an issue for most designers as they primarily use InDesign to create documents. We proceeded with this method, as the creative output from Indesign is far superior than trying to create a presentation directly into PowerPoint, which is what the previous designers were doing. We then created all the design elements individually after the presentation was approved by the client, which was then passed to our PowerPoint specialist who recreated the exact same presentation in PowerPoint.
---
The Challenge
Ansea Consulting came to Bright Owl Marketing because they were seeking a an experienced marketing consultant and graphic designer to help them create and structure their slide capabilities deck to be used as a sales tool to assist with their business development processes.
They have previously outsourced the job to a few different graphic designers based in India to help create the deck, which has taken considerable time with limited results.
---
The Results
Ansea was extremely happy with the design job as it means they can now edit the text for future business development proposals rather than having to engage Bright Owl Marketing for every minor change. This method does cost a bit more, but ANSEA will save a lot now they don't require a designer to update the presentation again.
Want to Create the Perfect Corporate PowerPoint Presentation?
Bright Owl Marketing have designed a multitude of PowerPoint presentations and can help your business create stylish and sophisticated presentations that are edible, and save you a bunch of money in design costs down the track. Get in touch for more information.
____________________________________
"Thank you so Craig and your design team for doing an outstanding job on our pitch deck. You've really helped us simply and structure the presentation so it flows well, and the images and creative flair your designer has incorporated into each slide gives it so much more impact. We can't wait to use it for our business development needs. Thank you again!"
David Champion, Senior Consultant, ANSEA
---
Are you serious about
GROWING YOUR BUSINESS?
To get the ball rolling we'll need your business and goals, so please compete the form below. We're only looking to work with people who are SERIOUS about growing their business. We'll give you a transparent and concise way forward and if there is an opportunity to work together, then we'll get a customised proposal to you within 48 hours.
Once you have completed form we'll work out a time to hop on the phone or catch up in person at your earliest convenience.
Discover how we can help boost your business leads,
sales and profits today!
We help businesses grow with the world's most popular platforms
Our Raving Fans
Marketing Workshop & Plan – Healthcare
Thank you Craig for your email follow up from our meeting last week. It was a joy to meet you in person and I really valued the time you provided and the generous sharing of your ideas. Of course, I was buzzing afterwards thinking about possibilities and trying to digest your comments. I feel like I have calmed down now and see my vision more clearly. I have also calmed about my competition and am so pleased I have found you to collaborate with to bring my vision to light, rather than trying to pit myself against the competition that beat me to it – this includes my review of the member fee and dropping the more formal aspects of advertising that I thought would be necessary.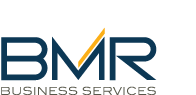 Business Services – Marketing Consulting
Hi Craig, the meeting was positive, the sales director was impressed with the brochure you created, why wouldn't he be. I think this adds another piece of professional material for the FIAA from BMR. My main focus is to use Bright Owl Marketing to get the marketing strategy and marketing material underway for the long term. Many thanks for your help to date.
Eyewear Chain Brand Marketing
Rarely do you come across someone who is talented at both strategy and executing marketing with incredible knowledge and expertise. Maartens' valuable knowledge and experience has been incredibly welcomed. For a number of months Maarten mentored me with further scaling my business. He is a very personable individual and able to articulate things in such a way that's easy to grasp.