Centre for Perinatal Psychology
Launched new brand and website that now receives over 200K website impressions and 5K clicks each month
Industry
Health & Wellbeing
Business Size
1 - 5
Scale
Local, State and National
about us
The Centre for Perinatal Psychology is based in North Melbourne and is Australia's only national group of psychologists specialising in services to mothers, fathers, infants, couples and families during the perinatal period. They are committed to strengthening relationships and facilitating joyful and confident parenting during the perinatal period. They promote the perinatal period as a unique developmental phase, where all members of the family need to be considered, nurtured and supported.
---
Our Approach
The Centre for Perinatal Psychology logo was designed to incorporate the family unit, which includes mothers, fathers, children, same-sex couples, and the extended family during the perinatal period. The emphasis is on community as new parents used to be surrounded by a village community of experienced parents and elders to help them transition to parenthood, to support and teach them to raise a child. The colours are soft, calming and nurturing and the tagline reinforces the business name: Helping you towards parenthood.
Bright Owl Marketing then developed supporting business collateral including a premium custom made WordPress website, which include wire frame development, graphical elements, copywriting and eCommerce functionality to sell her books and training courses. Bronwyn also wanted the ability to add new psychologists to the system as the business grew.
Bright Owl Marketing was delighted to help this business to help bring the new brand to life and develop a 12 month action plan. Our Senior Melbourne Marketing Consultant visited the business premises and together we work on a complete marketing strategy, where we then delivered multiple digital and offline marketing strategies and activities, which included:
Marketing Plan Development + 12 Month Communications Calendar
Custom Website Design and Development
Social Media Strategy
Marketing Coaching & Mentoring
2 x Logo Designs
Development of Psychologist Annual Membership Program
SEO Strategy and Advice
Brochure & Flyer Design
Website and Brochure Copywriting
Blog Writing Strategy
---
The Challenge
Bright Owl Marketing was asked to help develop a marketing plan for this start-up business in 2014, and through the execution of that plan we created the new brand and website, plus a membership program and all the supporting collateral.
---
The Results
The Centre of Perinatal Psychology membership program now has over 50 psychologists across 14 locations throughout Australia. Through continual blog writing, on-page SEO, social media content and back-linking, the site now has 8 keywords on the 1st page of Google, attracts nearly 200K website impressions and 5K clicks each month. The site is due for re-skin in 2022 to help refresh the brand and assign new functionality.
In the meantime, Bright Owl Marketing has been asked to develop another website in 2022 for a training division of the business. We continually work with Bronwyn with regular Marketing Coaching catch ups over Zoom to discuss her strategic focus, current marketing campaigns, whilst providing additional website and graphic design support too.
---
Are you serious about
GROWING YOUR BUSINESS?
To get the ball rolling we'll need your business and goals, so please compete the form below. We're only looking to work with people who are SERIOUS about growing their business. We'll give you a transparent and concise way forward and if there is an opportunity to work together, then we'll get a customised proposal to you within 48 hours.
Once you have completed form we'll work out a time to hop on the phone or catch up in person at your earliest convenience.
Discover how we can help boost your business leads,
sales and profits today!
We help businesses grow with the world's most popular platforms
Our Raving Fans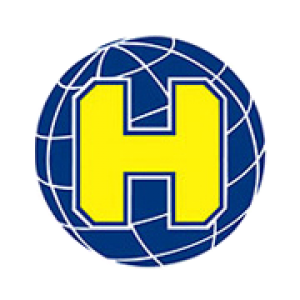 Marketing Workshops – Travel Industry
Hi Craig, a special thank you coming your way from me too! Your presentation was spot on! 
I honestly believe that the messages you were re-enforcing regarding all the marketing initiatives that we've been trying to push from our side, did have a greater impact on our managers than we can actually achieve ourselves. So thank you for taking the time and showing such interest in our Company Agencies team and what we're trying to achieve with our own marketing activities. 
Hopefully our paths will cross again in the future.
Marketing Consultants and Brand Strategy – Professional Associations
Dear Tess and Craig, thank you for your assistance with bringing MPA "up-to-date' and for the time and energy you have both put into taking our organisation to the next level. We look forward to working with you again in the new year.
Marketing Workshop & Plan – Healthcare
Thank you Craig for your email follow up from our meeting last week. It was a joy to meet you in person and I really valued the time you provided and the generous sharing of your ideas. Of course, I was buzzing afterwards thinking about possibilities and trying to digest your comments. I feel like I have calmed down now and see my vision more clearly. I have also calmed about my competition and am so pleased I have found you to collaborate with to bring my vision to light, rather than trying to pit myself against the competition that beat me to it – this includes my review of the member fee and dropping the more formal aspects of advertising that I thought would be necessary.