CircleSource
New SaaS website generating over 7,000 registered businesses in the first year, exceeding targets by 250%
Industry
SaaS
Business Size
5-10
Scale
Local, State and National
about us
97% of small business in Australia has less than 20 employees, and a vast majority are relying on outsourced services to survive. Getting this process right can really help or hinder a business. That's why CircleSource was created to help local businesses find and connect to a network of people who offer business services and project work. Whether you need an executive coach, a business or leadership specialist, HR professional, web-developer or IT expert, Circle Source will help businesses find the right person for the job, easily and efficiently. Circle Source's easy-to-use platform gives businesses access to a list of qualified local suppliers, and generates leads for suppliers looking for work.
---
Our Approach
Bright Owl Marketing had the pleasure of helping CircleSource with all of the marketing and branding requirements, from the initial marketing and brand strategy, to launching the new website and driving membership. All of our workshops were successfully conducted over Zoom and we held regular work in progress meetings to ensure that multiple projects were running to schedule.
The detailed marketing and brand plan provide a broad mix of media with a strong focus on digital marketing including:
Branding Development
Customer Journey Mapping
Website UX Design & Development
Email Marketing Automation
Copywriting
Animation Explainer Video
Public Relations
Ongoing Marketing Advice
Social Media Advertising
Google Adwords Management
Search Engine Optimisation
---
The Challenge
After the owners interviewed several marketing consultants from various marketing agencies, they were impressed by the level of knowledge and research conducted by the Bright Owl team prior to their first meeting. We were able to immediately grasp what was required to launch this start-up SaaS business, with the greatest challenge being to successfully launch and market the platform during the pandemic.
---
The Results
It has now been over a year since we launched the new CircleSource website and we wanted to share with you how we are progressing, and what you can do to ensure everyone gets the most out of this platform.
Bright Owl Marketing launched the new platform in November 2020, after some of the most uncertain times many have ever experienced. The support we are receiving from the business community has been bolstering and tells us that our mission to help connect local Australian business, large and small, with local service providers on an open and trustworthy platform is one that resonates.
We've had a great start to FY22! We'll easily exceed 7,000 registered Australian businesses on the platform by the end of FY2022, which is 250% over the original targets set. Jobs have been awarded and valued from $50 to $100,000 through the platform, with an average job value of $8600. We've seen a diverse array of jobs posted and awarded, from graphic design, website design and digital marketing, to sales strategy, customer segmentation and business coaching. Nowadays, we are encouraging more and more members to get actively involved by posting jobs anytime they need a specialist and also inviting others to join the CircleSource platform and share in the benefits
CircleSource is fast becoming the new way for Australian businesses to find, connect and do business together. It's where Australian businesses can collaborate and grow, creating a vibrant community and ecosystem that contributes directly to the growth of great Australian businesses that are at the heart of our economy.
---
Getting more out of CircleSource
If you haven't yet taken advantage of CircleSource, either by posting a job or engaging with a buyer on a project, we encourage you to visit the platform today and give it a go. If you're a supplier looking for opportunities, make sure your profile is up to date and you're on the map so buyers can find you and invite you to pitch for work.
Jump online today at www.circlesource.com.au
Are you serious about
GROWING YOUR BUSINESS?
To get the ball rolling we'll need your business and goals, so please compete the form below. We're only looking to work with people who are SERIOUS about growing their business. We'll give you a transparent and concise way forward and if there is an opportunity to work together, then we'll get a customised proposal to you within 48 hours.
Once you have completed form we'll work out a time to hop on the phone or catch up in person at your earliest convenience.
Discover how we can help boost your business leads,
sales and profits today!
We help businesses grow with the world's most popular platforms
Our Raving Fans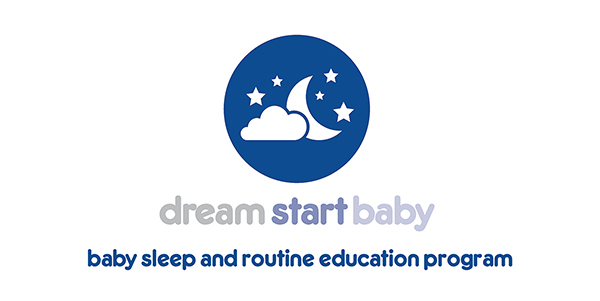 Digital Marketing Strategy – Small Business Online Shop
L

iza is professional and hard working. She is very talented, knowledgeable and always on hand to help. We know Liza will be working with us for a very long time. We are so wrapped we found her and so thrilled to have on our team. I can't recommend her enough!!
Website Design – Retail Marketing
Craig is tremendously knowledgeable, creative and personable and all three qualities are very important to me in choosing people I do business with. He strikes a perfect balance of professionalism and personal attention. I have enjoyed working with him on my new website and I am always impressed with the work he does for me.
Website Design & Development
Our website needed improvements in both look and functionality. We appointed Craig to manage the website development and were impressed by his level of commitment to the project, his high standards, and his thoughtful collaborative approach.
Craig's expertise was crucial to building a website that reflects an understanding of our market and competitors, and gives us a distinct advantage.
I would confidently recommend Craig to anyone as he delivered above and beyond what I was expecting – at an affordable price too.