Darren Kelk Travel
Client for over 7 years, helping this business from a start-up to become the most improved Travel Manager of the Year
Industry
Travel Agent
Business Size
1 - 5
Scale
Local, State and National
about us
Darren Kelk is a world traveller turned boutique personal travel manager. He offers personalised travel packages for clients who demand the best in Australian travel and international travel experiences, and is a dedicated and highly experienced personal travel manager who has truly seen it all!
With nine years experience as a personal travel manager, Darren Kelk has a sixth sense for creating travel packages that cater to client's every last whim and wish. Offering personalised service 24 hours a day with everything from flight bookings to tailored travel packages, Darren Kelk offers a complete travel solution.
---
Our Approach
The main focus was to develop a communication strategy for promoting the benefits of using a personal travel manager, as this really set Darren apart from his competitor. It was also important to continually innovate with the development of compelling promotions, unique events and relevant tactical offers. As Darren builds most of his business on referrals, we were able to devise several automated marketing processes to help continual build and incentivise his referral network. We also helped him introduce a member rewards program, which proved to be a hit.
Over the years we have helped Darren Kelk Travel implement a number of marketing services:
Marketing Strategy Workshop
Website Design
eNewsletter Design
Public Relations
Referral Rewards
SEO Strategy
12 Month Promotional, Events and Communications Plan
Corporate Proposal Design
Travel Gift Card Design
Travel Product Development
Print and Digital Advertising
Logo Redesign
Business Card Design
Communications – eDM, Blogs, Social Media
Client Quotes – Design and Content
Award Submissions
---
The Challenge
Darren Kelk started as a sole trader specialising in unique travel experiences. He didn't have the biggest budget, but he knew he needed a solid marketing program that he could implement over a 12-month period. Bright Owl Marketing Agency did the initial assessment and created a marketing plan that built on his personal strengths and created additional revenue opportunities.
---
The Results
We helped Darren Kelk correct his logo after he spent a lot of time and money on a cheap logo package from overseas, which are typically sourced from cheap and unqualified offshore freelance designers. They ended up giving him a lot of design options, but then Darren spent countless hours of his valuable time constantly revising that concept. Bright Owl Marketing then helped revise the original design brief and worked with one of our local designers to help develop a travel logo that truly reflected his brand personality and level of service. From here we were able to establish trust and went onwards to design his website, eDM, business and promotional collateral.
Darren Kelk received the Most Improved Travel Manager of the Year in Victoria, as part of TravelManagers 2011 annual awards thanks to the brand refresh and increase level of marketing promotion and communications. It has been five years now and Darren is going from strength to strength with well a crafted monthly communications, Social Media promotion, print advertising and specialising in niche tours driving sales and revenue growth. 
As Darren's database was extremely valuable, we focused a lot on his email marketing strategy which involved regular monthly email communications and sales bursts, which linked back to his website and social media strategy. His Open Rates were consistently above 40% and Click-through rates averaged 10%, which meant the content we were writing was highly engaging and personable for his travel audience. Bright Owl Marketing has been helping him every step of the way as he grows his business, where he hired two more staff to help meet customer demand.
_________________________________
"All I can say is that your marketing plan was just the thing I needed to kick start my business to the next level. It was detailed and actionable, and I love how you summarised everything so concisely – a constant reminder for everything I have to achieve over the coming year. It's since been five years since I started with Bright Owl Marketing, and I am loving every year as the team continue to help grow my business."
The best part about the process is Craig's intuitive style and easy-going approach. You totally understood my business model and where I was coming from. Your ability to build on my business strengths has been clearly demonstrated with the direction of the marketing plan and the business success I'm experiencing already."
Darren Kelk, Darren Kelk Travel
---
Are you serious about
GROWING YOUR BUSINESS?
To get the ball rolling we'll need your business and goals, so please compete the form below. We're only looking to work with people who are SERIOUS about growing their business. We'll give you a transparent and concise way forward and if there is an opportunity to work together, then we'll get a customised proposal to you within 48 hours.
Once you have completed form we'll work out a time to hop on the phone or catch up in person at your earliest convenience.
Discover how we can help boost your business leads,
sales and profits today!
We help businesses grow with the world's most popular platforms
Our Raving Fans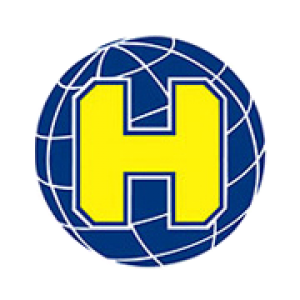 Marketing Workshops – Travel Industry
Hi Craig, a special thank you coming your way from me too! Your presentation was spot on! 
I honestly believe that the messages you were re-enforcing regarding all the marketing initiatives that we've been trying to push from our side, did have a greater impact on our managers than we can actually achieve ourselves. So thank you for taking the time and showing such interest in our Company Agencies team and what we're trying to achieve with our own marketing activities. 
Hopefully our paths will cross again in the future.
Travel Marketing Consultants
I've worked with Craig over the past 6 months now and have seen the growth in my business already. He's listened to my ideas and the brand I'm trying to create for my agency and worked with me to create the marketing around that. His ideas are fresh and fun but more importantly they show me the results. I wouldn't hesitate to recommend Bright Owl Marketing to anyone who wants to see growth to their business through marketing.
Website Design – SEO – Copywriting
My current website was looking tired and I knew it needed a revamp. But it was difficult finding a person who could tackle all of my marketing requirements and understood the battlefield tour market, a very niche and involved area of the travel industry.
Craig very confidently project managed the entire website development, from the design through to the copywriting, optimising the content for search engines and implementing suitable Google Adword strategies. In fact, within the first month of operation I was driving more traffic to my new website compared to my old website.
As an experienced marketing consultant, Craig has been able to take the bull-by-the-horns with all of my marketing requirements and incorporating them into one cohesive marketing plan. This involved writing and distributing press releases, advertising and brochure development, and seamlessly integrating them with our online marketing strategy. We've been so happy that we've been using his services for over three years now.
Craig is a very conscientious and determined marketing professional who is clearly passionate about his business. My only regret is that I didn't find him sooner.