Egg Unlimited
Launched new website and achieved record sales in 3 months using email marketing, Google Adwords and social media
Industry
Hospitality and Catering
Business Size
10 - 50
Scale
Local
about us
Egg Unlimited is a Melbourne Catering company supplying caterers, boardrooms, homes and studios with beautifully hand crafted miniature breads, canapés and hampers. Fresh ingredients, seasonal produce and a passion for creating beautiful small food has been the hallmark of Egg Unlimited.
As well as delicious mini breads and catering, Egg is now renowned for our hampers and lunch box ranges, created to replace the tired old boardroom lunch and as a cost effective means to host an event.
Egg Unlimited creates beautifully boxed little food, delivered to your door. Just choose your items from our extensive range of delicious savoury and sweet treats, complete your order and checkout – it's as simple as that to have your next party, meeting, event or function catered.
---
Our Approach
Bright Owl Marketing first conducted a marketing workshop to understand what marketing was being done previously, to understand their brand positioning, what new products were being launched, and to create a road map for success to increase the customer database and drive revenue for larger local events like the Spring Racing Carnival, Fashion Week and every leading Melbourne event in between!
We also helped direct the creation of the new WordPress website, which was a custom-built eCommerce solution with easy menu selection, with products and packages beautifully arranged, and smooth transaction process. It also featured a blog with recipes, community events and tips along with social media integration to really bring the brand to life.
Bright Owl Marketing provided the following services:
Strategic Marketing and Brand Workshop
Social media Marketing and Advertising
Competitions
Outbound Telesales Campaign
Website Design Strategy and Advice
Database Building Initiatives
Photography
On-page SEO Strategy
Email Marketing Design and Communications
Product Development
Job Descriptions
Google Adwords
---
The Challenge
Egg Unlimited was referred to Bright Owl Marketing Agency as we have significant experience in the hospitality industry and can help small businesses with all their marketing needs. They originally had a junior marketing resource working a few days a week, but when they moved on, the business owner decided to outsource the entire marketing function to a more experienced marketing consultant to help them with their campaign strategy and digital marketing communications.
---
The Results
The launch of the new website was an instant success with clients. With a focus on using a multi-channel marketing strategy, we implementing Google Adwords, email marketing communications, and social media to help drive sales, and we were able to achieve record sales after 3 months. 
With a full calendar of community events, product launches and competitions, we were also able to grow the email database by over 200% in 6 months, which allowed us to continually market with exclusive offers and special deals. Our most successful campaign was our Christmas Promotion, where customers would receive a special gift from our business community if they spent over $200 or $500. 
Unfortunately with the extended lockdowns in Melbourne over two-year period, Egg Unlimited decided to close the doors permanently. It was an absolute pleasure to work with this client for over two years and we wish them every success for their future endeavours.
"Craig from Bright Owl has been an absolute joy to work with and I found him very professional and responsive to my needs. I always appreciate his advice, and his warm and balanced nature. He's been able to get me out of a pickle on several occasions and launch campaigns on the fly. I highly recommend his services and I've seen a great return on investment."
Julie Parks, Director, Egg Unlimited
---
Are you serious about
GROWING YOUR BUSINESS?
To get the ball rolling we'll need your business and goals, so please compete the form below. We're only looking to work with people who are SERIOUS about growing their business. We'll give you a transparent and concise way forward and if there is an opportunity to work together, then we'll get a customised proposal to you within 48 hours.
Once you have completed form we'll work out a time to hop on the phone or catch up in person at your earliest convenience.
Discover how we can help boost your business leads,
sales and profits today!
We help businesses grow with the world's most popular platforms
Our Raving Fans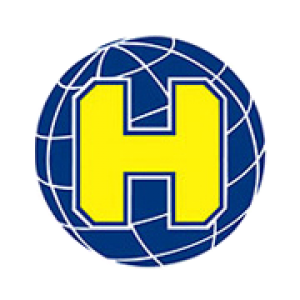 Marketing Workshops – Travel Industry
Hi Craig, a special thank you coming your way from me too! Your presentation was spot on! 
I honestly believe that the messages you were re-enforcing regarding all the marketing initiatives that we've been trying to push from our side, did have a greater impact on our managers than we can actually achieve ourselves. So thank you for taking the time and showing such interest in our Company Agencies team and what we're trying to achieve with our own marketing activities. 
Hopefully our paths will cross again in the future.
Marketing Consultants and Brand Strategy – Professional Associations
Dear Tess and Craig, thank you for your assistance with bringing MPA "up-to-date' and for the time and energy you have both put into taking our organisation to the next level. We look forward to working with you again in the new year.
Marketing Workshop & Plan – Healthcare
Thank you Craig for your email follow up from our meeting last week. It was a joy to meet you in person and I really valued the time you provided and the generous sharing of your ideas. Of course, I was buzzing afterwards thinking about possibilities and trying to digest your comments. I feel like I have calmed down now and see my vision more clearly. I have also calmed about my competition and am so pleased I have found you to collaborate with to bring my vision to light, rather than trying to pit myself against the competition that beat me to it – this includes my review of the member fee and dropping the more formal aspects of advertising that I thought would be necessary.