Helloworld Travel Agents
Outsourced marketing strategy and support for several fully branded and associate Helloworld Travel agents around Australia
Industry
Travel & Tourism
Business Size
1 - 5
Scale
Local, State and National
about us
Helloworld Travel is one of the leading travel company's in Australia with a network of 2,000 independent travel agents. Many of these travel agents have been proudly servicing their extensive community for a number of years and have a vision to be the travel agency of choice in their local area network by creating a strong brand presence in the community while focusing on the entire travel experience for our customers.
Bright Owl Marketing understand the need to position a travel agent effectively in the ever-changing market, especially during the pandemic and has helped many Fully Branded and Associate networks of Helloworld, including:
Fully Branded
Helloworld Travel Bacchus Marsh, Victoria

Helloworld Travel Emu Plains, Sydney

Helloworld Travel Penrith, Sydney

Helloworld Travel Richmond NSW, Sydney

Helloworld Travel Bentleigh, Melbourne

Helloworld Travel, Coffs Harbour, NSW
Associate Networks
Beaconsfield Travel, Melbourne

Boronia Battlefield Tours, Melbourne

Skilled Travel, Sydney

Echuca Travel, VIC

Malvern Travel & Cruise, Melbourne

Travel Action Bendigo, VIC

Peninsula Travel, Mornington Peninsula

Total Travel, Perth, WA

Acland Travel, Melbourne
---
Our Approach
Our marketing consultants will first complete a half day marketing workshop to understand each travel agents strengths and weaknesses, the consumer markets they wish to target, the products they sell, then develop a number of marketing strategies that involve both digital marketing, print advertising and local area marketing initiatives. An outline of all the projects we've completed include:
12 Month Marketing Plan Development
Referral Rewards Programs for helloworld Affiliates
Copywriting for Websites, Blogs, Advertising, Email and Social Media
In Store Events and Travel Nights
Mailbox Drops
Competitions
Consumer Trade Shows
Marketing Surveys
eNewsletter Design and Marketing Communications
Custom design of Flyers, Brochures, Posters, Postcards and Logos
Social Media Marketing and Promotion
Radio Promotions
Exclusive Travel Club Strategy & Development
Sponsorship & Corporate Proposals and Presentations
Travel Quote Design
Marketing Mentoring
Development and Implementation of the "Hello Travel Bank" Rewards Scheme
Custom website design and development
Community Promotional Activities
Print Advertising
Public Relations and Media Outreach
Mission and Vision Statements
Award Submissions
---
The Challenge
Almost all travel agents that came to Bright Owl Marketing were referrals based on the extensive experience our marketing consultants have in the travel and tourism industry. While Helloworld Travel has an accomplished design team, they don't have a dedicated marketing communications expert to help travel agents with their strategic planning and outsourced marketing requirements. As most travel agents don't have a dedicated in-house marketing person, many marketing projects are completed on an ad-hoc basis. This is where the value of a Bright Owl Marketing consultant comes in – we act as an additional member of the team by creating strategic marketing plans and communications calendars, and then roll out all marketing campaigns in a timely fashion.
---
The Results
As a result of our marketing efforts over the years, we have seen some exceptional results in all aspects of the marketing programs we've development on behalf of customers. Here are some of the highlights:
Information nights
We achieved the highest number of 55 attendees for an information night, which featured Princess Cruises together with Wendy Wu Tours – the Asia land touring specialists.
Highest Earning Campaign
Gallipoli's 100th Commemorative Anniversary Battlefield Tours yielded over $1.5M in sales which was driven solely by Google Adwords, email and social media marketing. We also helped sell out many local tours, cruise experiences and unique travel packages over the years.
Travel Bank Rewards
Travel Bank is designed to help support clubs, local groups and schools within the community. Every time a club member books a holiday with a travel agent, a special donation will be made back to the local School for example. It's a mutually beneficial promotion that's great for supporting the School, and great for the travel agent. The total money raised through a Travel Bank campaign was $153K with a local football club.
Local Community Initiatives
Achieved over 600 orders for a coffee-shop contra campaign. The concept is based on every time a customer visits your travel office or receives their travel documentation, they are given a free coffee voucher to redeem at a participating cafe. The café will keep a tab as to how many coffee vouchers have been redeemed and will invoice the travel agent on a monthly basis. While the customers at the café can enter a competition to win a travel voucher. The entries are then placed onto the travel agent's email database for future communications and promotions.
Social Media Post
The highest selling Facebook post was for a "Rock the Boat" Cruise which yielded over $18K in revenue. We spend just over $350 in advertising costs. Not a bad yield considering.
---
Are you serious about
GROWING YOUR BUSINESS?
To get the ball rolling we'll need your business and goals, so please compete the form below. We're only looking to work with people who are SERIOUS about growing their business. We'll give you a transparent and concise way forward and if there is an opportunity to work together, then we'll get a customised proposal to you within 48 hours.
Once you have completed form we'll work out a time to hop on the phone or catch up in person at your earliest convenience.
Discover how we can help boost your business leads,
sales and profits today!
We help businesses grow with the world's most popular platforms
Our Raving Fans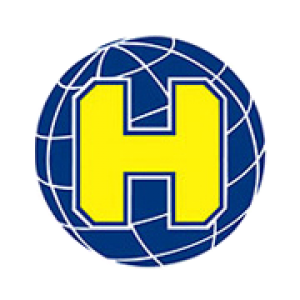 Marketing Workshops – Travel Industry
Hi Craig, a special thank you coming your way from me too! Your presentation was spot on! 
I honestly believe that the messages you were re-enforcing regarding all the marketing initiatives that we've been trying to push from our side, did have a greater impact on our managers than we can actually achieve ourselves. So thank you for taking the time and showing such interest in our Company Agencies team and what we're trying to achieve with our own marketing activities. 
Hopefully our paths will cross again in the future.
Marketing Consultants and Brand Strategy – Professional Associations
Dear Tess and Craig, thank you for your assistance with bringing MPA "up-to-date' and for the time and energy you have both put into taking our organisation to the next level. We look forward to working with you again in the new year.
Marketing Workshop & Plan – Healthcare
Thank you Craig for your email follow up from our meeting last week. It was a joy to meet you in person and I really valued the time you provided and the generous sharing of your ideas. Of course, I was buzzing afterwards thinking about possibilities and trying to digest your comments. I feel like I have calmed down now and see my vision more clearly. I have also calmed about my competition and am so pleased I have found you to collaborate with to bring my vision to light, rather than trying to pit myself against the competition that beat me to it – this includes my review of the member fee and dropping the more formal aspects of advertising that I thought would be necessary.