InTravel Group
Raised brand awareness by incorporating social Impact initiatives with customer acquisition
Industry
Corporate Travel
Business Size
5 - 10
Scale
Local, State and National
about us
InTravel Group is a boutique corporate travel service that is 100% Aboriginal owned and operated. They pride themselves on their relationships and understanding of their client's needs, and can adapt to service your demand so you always receive the highest level of customer service from their dedicated travel professionals.
---
Our Approach
A brand and marketing workshop was first conducted which resulted in Bright Owl Marketing developing a comprehensive marketing strategy that spoke to clients pain points with each campaign including a different message that connected to potential customers.
Bright Owl Marketing is absolutely loving working with InTravel Group and has helped further develop his brand and implement a number of marketing initiatives:
Marketing Workshop & Plan
Social Impact Flyer Design and Content
Social Media Execution
Social Impact Framework Presentation Design and Content
Capabilities Brochure Design and Content
Email Newsletter Design and Content
---
The Challenge
InTravel Group's founder, Dwayne Good, is a travel professional with extensive experience in the corporate travel sector. Unlike the majority of his industry colleagues, Dwayne is Aboriginal. His unique perspective allowed him to notice the opportunity gap when it came to Indigenous employment and drove him to envision a business model that would lead by example in the quest to create employment opportunities for Indigenous community. This mission is already gaining momentum, with businesses taking notice of the social impact footprint which contributes positively to the development of the indigenous workforce but also delivers the economic benefits of working with a corporate travel organisation centred on extensive training and professional development.
Bright Owl Marketing really wanted to step up to help and support InTravel Group navigate this difficult economic time for travel business and pivot with new ideas, product and services to really set this corporate travel business apart with their purpose led marketing initiatives.
---
The Results
Bright Owl Marketing had the pleasure to help InTravel Group design and develop their first eNewsletter in Mailchimp. Previously they were sending emails on ad hoc basis with no highly visual imagery, and now they have the opportunity to create amazing email newsletters every month. The purpose of the eNewsletter is to educate and inform existing clients each month, and maintaining top of mind so they are always at the forefront of the customers mind. The Newsletter has been split into multiple sections so the reader can view different focus topics which include Corporate Social Responsibility, Supply Nation, Social Impact, New Travel Technology, Industry News and Tips, as well as what's happening behind the scenes at InTravel Group.
This also led to the development of high quality branded brochures, flyers, and editable presentations to help communicate InTravel Group's new vision to potential clients that want to support their Corporate Social responsibility (CSR) objectives, while building a solid pipeline of business leads.
This is only the tip of the iceberg when it comes to upcoming projects. Dwayne has big plans and we are really exciting to help him navigate the next chapter of his business well into the future.
What Makes InTravel Group Different?
As an Indigenous business, their organisation is built with the vision of delivering superior travel management services, while creating employment and development opportunities for Indigenous communities. Supply Nation reports that for every dollar spent with an Indigenous business, a social return investment of $4.41 is generated, which means that every trip can create a positive social footprint.
---
Are you serious about
GROWING YOUR BUSINESS?
To get the ball rolling we'll need your business and goals, so please compete the form below. We're only looking to work with people who are SERIOUS about growing their business. We'll give you a transparent and concise way forward and if there is an opportunity to work together, then we'll get a customised proposal to you within 48 hours.
Once you have completed form we'll work out a time to hop on the phone or catch up in person at your earliest convenience.
Discover how we can help boost your business leads,
sales and profits today!
We help businesses grow with the world's most popular platforms
Our Raving Fans
Travel Marketing Consultants
I've worked with Craig over the past 6 months now and have seen the growth in my business already. He's listened to my ideas and the brand I'm trying to create for my agency and worked with me to create the marketing around that. His ideas are fresh and fun but more importantly they show me the results. I wouldn't hesitate to recommend Bright Owl Marketing to anyone who wants to see growth to their business through marketing.
Marketing Consulting – Travel Agents
Craig has done amazing work in setting up and implementing our entire digital marketing and community outreach strategy. His creativity and writing style was outstanding and really engaging. Craig is someone that takes his profession very seriously, but definitely knows how to have fun and loves to travel as well. That quality has made our working relationship very enjoyable.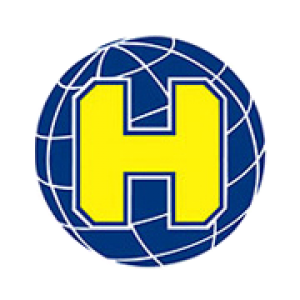 Marketing Workshops – Travel Industry
Hi Craig, a special thank you coming your way from me too! Your presentation was spot on! 
I honestly believe that the messages you were re-enforcing regarding all the marketing initiatives that we've been trying to push from our side, did have a greater impact on our managers than we can actually achieve ourselves. So thank you for taking the time and showing such interest in our Company Agencies team and what we're trying to achieve with our own marketing activities. 
Hopefully our paths will cross again in the future.