Bambody
Achieved 2,110 sales across 4 countries in just 3 months at only $3.52 CPA
Industry
Fashion
Business Size
1 - 5
Scale
Local, State, National and International
about us
Bambody was established in Queensland, Australia in 2018. They've become well known for creating super comfy protective underwear for women, offering flexibility and peace of mind. They might only be a small team, but they have amazing customer service and are always taking suggestions from valued clients to help continually improved their much-loved products.
---
Our Approach
Our senior digital marketing consultants sat down with the owners to further understand Bambody's current band position, target market and to make sense of the data at hand. We then developed key customer avatars and supporting key messages that would resonate with each of the target markets development. We undertook a global competitor analysis to assess how Bambody was positioned in the market. We also planned a comprehensive timeline, budget and tactical plan that was able to shift Bambody entirely from selling on Amazon to their website with full eCommerce functionality. Here we were able to deploy experts including delivering UX design and conversion optimisation to the site and a complex eCommerce funnel which Bincluding manychat, coupon offers, loyalty programs and social media advertising.
Our full list of marketing services included:
Brand and Positioning Workshop + Customer Avatar Development
Facebook and Instagram Advertising
Sales Funnel Development
Loyalty Programs
Social Media Strategy
Google Adwords
Marketing Automation
Content Creation
SEO Strategy & Advice
Website Design & Development
---
The Challenge
Bambody came to Bright Owl Marketing to help them transition from solely an Amazon sold product to owning their customer base and data and growing sales via Facebook and Google. This involved implementing an omnichannel marketing strategy and Bright Owl Marketing are specialists in this field and have the ability to reach the right audience and convert them into buying customers. We work together and provide all the technical software and skills to optimise every part of the sales funnel to help increase revenue and profit for the clients we work with.
---
The Results
Bambody's newest campaign achieved over 1000 sales at only $3.52 CPA, and we achieved 2,110 sales in just 3 months across 4 countries – Australia, UK, USA and Canada. Our campaign also attracted 2,000 NEW customers with an offer that was simply irresistible. We were also able to increase their visibility in Google Search, which also increased online purchases.
We are also working with them to build an end-to-end technology solution to streamline their eCommerce platform and future proofing their international shipping capabilities.
---
Are you serious about
GROWING YOUR BUSINESS?
To get the ball rolling we'll need your business and goals, so please compete the form below. We're only looking to work with people who are SERIOUS about growing their business. We'll give you a transparent and concise way forward and if there is an opportunity to work together, then we'll get a customised proposal to you within 48 hours.
Once you have completed form we'll work out a time to hop on the phone or catch up in person at your earliest convenience.
Discover how we can help boost your business leads,
sales and profits today!
We help businesses grow with the world's most popular platforms
Our Raving Fans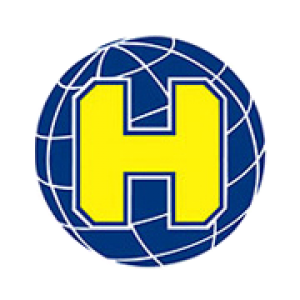 Marketing Workshops – Travel Industry
Hi Craig, a special thank you coming your way from me too! Your presentation was spot on! 
I honestly believe that the messages you were re-enforcing regarding all the marketing initiatives that we've been trying to push from our side, did have a greater impact on our managers than we can actually achieve ourselves. So thank you for taking the time and showing such interest in our Company Agencies team and what we're trying to achieve with our own marketing activities. 
Hopefully our paths will cross again in the future.
Marketing Consultants and Brand Strategy – Professional Associations
Dear Tess and Craig, thank you for your assistance with bringing MPA "up-to-date' and for the time and energy you have both put into taking our organisation to the next level. We look forward to working with you again in the new year.
Marketing Workshop & Plan – Healthcare
Thank you Craig for your email follow up from our meeting last week. It was a joy to meet you in person and I really valued the time you provided and the generous sharing of your ideas. Of course, I was buzzing afterwards thinking about possibilities and trying to digest your comments. I feel like I have calmed down now and see my vision more clearly. I have also calmed about my competition and am so pleased I have found you to collaborate with to bring my vision to light, rather than trying to pit myself against the competition that beat me to it – this includes my review of the member fee and dropping the more formal aspects of advertising that I thought would be necessary.