Restaurant and Hospitality Marketing
The competition amongst restaurants, cafes, bars and caterers is fierce in Australia, with new venues popping up constantly. And to make your venue busy and highly successful means that new and returning customers have to be continually coming in. You can't sit and wait around for this to happen – you need to give it your all to be successful.
Many restaurants that we work with really struggle with marketing. They've previously relied on a scattergun approach to attracting new clients, and are focused on out of date marketing tactics and haven't really embraced the digital age.
Of course, there are always some restaurants and cafes that rely on incredible food and manage to fill up for breakfast, lunch and dinner on reputation alone. While that's a romantic notion, for most venues it's unrealistic.
That's where we can help!
Bright Owl Marketing is a specialist marketing agency that understands the need to position every hospitality business effectively in an ever-changing market. Our marketing consultants, Liza Simpson, Alicent Wong, Amy Farrington and Craig Pethebridge collectively have over 30 years experience working in the industry and have helped many restaurant franchises, cafes, venues and online stores scale their business to the next level.
We don't just focus on traditional marketing methods. We have embraced new technologies like Facebook Advertising, Messenger Chatbots and Mobile Wallet Passes that really pack and bunch and can show a measurable and positive impact to your business bottom line.
Our Services Cover
Our team has worked on both large scale and small projects that can integrate into your existing marketing teams or help deliver more leads for your business. Our highly engaging marketing strategies focus on delivering a positive return on investment and our unique Rapid Fire Testing methods will generate a faster and more accurate ROI for local restaurants and for any business in the hospitality industry.
We don't offer a one size fits all approach. A marketing tactic that works for one restaurant might not work the same way for another. Even within one tactic like Instagram, there is a large variety of ways to implement it, so our approach is to focus on what works for your business specifically.
Our services also cover:
Strategic digital marketing plans and communication strategies
Lead generation pages and funnel mapping
Leveraging your website and social platforms to help guide the customer decision-making journey.
Facebook, Instagram and Linkedin strategies to help grow your community, increase brand awareness and generate customers
Database building and eMarketing strategies
Radio advertising and promotions
Launch events, PR and media relations
The key is to directly link all your marketing and communications efforts with your customer's desires and actively engage them on a platform they regularly use.
But you don't have to do this by yourself. Bright Owl Marketing are experts in the hospitality industry and can help you achieve success too!
Creative
In order for a strategic campaign to have a greater impact, your restaurant brand needs to be consistently applied across multiple channels utilising excellent and creative design skills. Our web developers, graphic designers, and content specialists all have experience to make your restaurant, café or bar really stand out from the crowd:
UX / UI Website design and development
New logo development and brand identity
Mobile Apps
Digital Experiences
Motion graphics and video production
Frontend and Backend & CMS development
CRM development
ERP integration
Print materials for flyers, brochures, in-store posters and postcard mailings
Social media graphics
Get started today!
Contact us today to find out how your hospitality business can benefit with marketing consulting services.
One of our friendly marketing consultants will ask questions about your business and target audience and current marketing activities to see if our services are a good fit.
There is no obligation for you to pay for any other marketing services. You can book with confidence and no risk as we stand behind all of our services.
Our Raving Fans
Hospitality Marketing
My business wouldn't be the same without Amy. She is more than just a marketing consultant, she is a true business partner. She intricately understands by business and provides marketing strategies that deliver. The monthly marketing retainer is the perfect set up to have my own marketing function without having to employ someone.
Fast Food Industry Marketing
I've had the pleasure of working with Ali on a new business opportunity with Pizza Hut. At our very first meeting, she demonstrated a strong digital background and genuine passion for the work she produces. Ali consistently leads by example for her own team and clients, and I wouldn't hesitate in working with her again in the future.
FMCG Beverage Industry Marketing
Maarten and his team helped us infuse new life into a dormant brand with a comprehensive social media strategy, that helped to turn around the franchise.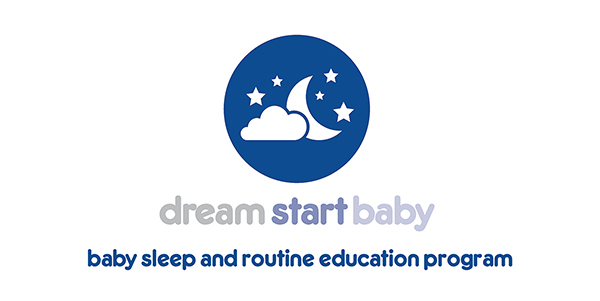 Digital Marketing Strategy – Small Business Online Shop
L

iza is professional and hard working. She is very talented, knowledgeable and always on hand to help. We know Liza will be working with us for a very long time. We are so wrapped we found her and so thrilled to have on our team. I can't recommend her enough!!