We love helping businesses grow
Bright Owl Marketing is passionate about creating multi-dimensional marketing experiences that are fresh and exciting. No matter what stage of business you're at, we have a marketing solution that can help you every step of the way.
Digital Marketing Consultants Melbourne | Marketing Agency
Melbourne, 3000
Talk to one of our Marketing Consultants in Melbourne today. We're always available for a Zoom, Skype or phone chat, a visit to your office, or even a cuppa at your favourite café.
Bright Owl Marketing has marketing consultants that you can talk to right here in Melbourne. Yes, you can actually pick up the phone and talk to us, or we're just as happy to give you our undivided attention at your office or even your favourite café. We like to think of ourselves as your marketing partner – someone that can sit on your side of the table to help you make those important marketing decisions about your business. That's why our marketing agency is different. We're not full of stuffy academic marketers who like the sound of their own voices. We are straight shooters who offer real, practical advice, and will straight out tell you what's not working or what needs to be revised with your marketing program.
---
When should you work with a marketing consultant?
Some businesses like to take charge of all their marketing activities. But those businesses have large marketing teams with lots of experts in specialised areas. Not every organisation has the expertise, resources, or personnel to keep up with the latest digital marketing trends. Even top brands struggle with this aspect of running their business and may need a consulting firm to help them out.
Businesses get in touch with us for a number of reasons, which include:
Searching for a marketing consultant, but not necessarily a full-time marketing manager.
Looking to tap into a valuable skillset that they don't have.
Looking for an outsider's expert view on their marketing strategy and underwhelming campaigns.
Looking for a viable marketing strategy through difficult economic times.
Lower SEO performance than their competitors.
Low conversions and sales.
Not able to make sense of the data and metrics available to them.
They need a marketing blueprint or a short-term project.
THE BENEFITS
of Working with a Marketing Consultant at Bright Owl
If you're stuck in a rut wondering how you are going to get customers, then it's time to give us a call to help you get the flying start you need. To get the most out of your marketing investment, it really helps to understand all the nuts and bolts of marketing and get the expert advice right from the word 'go'.
SPECIALISED MARKETING CONSULTANTS
Bright Owl Marketing offers marketing consultancy services to all different types of business to assist them with advice and expertise in a specialised marketing discipline or in the role of a part-time marketing manager.
OVER 20 YEARS MARKETING EXPERIENCE
We boast of a team of seasoned marketing consultants with over 20 years of actively helping clients achieve their business goals without paying for extra personnel. This means you get to work with a team of highly skilled professionals who know their onion when it comes to digital marketing.
CUSTOMISED MARKETING SOLUTIONS
Our marketing consultants don't just craft customised marketing solutions for your business. They'll analyse your overall marketing strategy and point out what's working and what you need to let go. We can even help you get great results while spending less. This means you can rely on our experience working with many small and large businesses.
CERTIFIED PRACTISING MARKETERS
All of our marketing consultants are Certified Practicing Marketers with the Australian Marketing Institute, and are experienced in various aspects of online and offline marketing. We constantly keep up with the latest marketing trends and strategies and update our marketing arsenal. You also get to benefit from our team of experts at Bright Owl Marketing when dealing with our consulting services.
Our digital marketing consultants are versatile in
several aspects of digital marketing, which includes:
---
You might want to call us your reliable marketing partners, helping you handle all the tedious stuff so you can focus on where your strength lies.
We can help grow your
BRAND
We provide customised solutions for your brand, Google search marketing, social
media, and all things web. We can even coordinate several marketing campaigns and
craft a 12-month plan that ticks all the required boxes. We can handle it all!
COMMON QUESTIONS
Which is better, pull or push marketing?
As the name implies, push marketing focuses on "pushing" services or products to a particular group of prospects. The main objective is to get your product in front of your audience using your marketing. For example, you can use social media to push your products using the right content. Pull marketing, on the other hand, is great for attracting potential customers to your offer. The objective is to attract qualified prospects through the use of marketing material that addresses the problems they want to solve.
Both marketing methods are effective for lead generation. Push marketing is best for growing your brand, and while it can bring in leads, it doesn't generate as many conversions as pull marketing. Pull marketing draws potential customers to your offer via activities such as SEO, Google Ads, and Facebook, and studies have shown that it delivers more conversions.
What Sets Bright Owl Marketing Apart?
Bright Owl Marketing focuses on delivering seamless service and unrivaled quality that dwarfs customers' expectations. We adopt a hands-on and attention to detail approach every time. Most people who contact us have hired other marketing agencies in the past that failed on their promises. They are often sceptical about working with another. We will craft customised marketing solutions that fit your business goals. We don't just work with theory; we engage, analyse, tweak your campaigns, and offer you real-time, practical advice on where you can improve your campaigns for a better ROI
Will I need a huge marketing budget to compete?
Most businesses have limited marketing budgets. The best way for a small business to compete is to adopt a holistic marketing approach. When you work with Bright Owl Marketing, you get access to a wealth of winning ideas and strategies that can bring in a steady stream of customers while working within your budget. Our marketing team will come up with a plan to help you thrive on every marketing platform.
Both marketing methods are effective for lead generation. Push marketing is best for growing your brand, and while it can bring in leads, it doesn't generate as many conversions as pull marketing. Pull marketing draws potential customers to your offer via activities such as SEO, Google Ads, and Facebook, and studies have shown that it delivers more conversions.
Are results guaranteed?
Like anything, marketing is not perfect. Also, digital marketing keeps evolving. However, if your business or campaign meets our minimum requirement, we can work together to get you results. We understand what it means to market a business online and get qualified traffic. We have the expertise and the experience to gather necessary campaign data, tweak them until your ROI goes through the roof. If you'd like to give our performance-based retainer a chance, reach out to any of our marketing consultants.
Are you only into digital marketing?
We boast of a SOLID TEAM of specialists in the aspect of Website Development, Graphic Design, Social Media, Marketing Strategy, Public Relations, Printing, Photography, Copywriting, Video Creation, and Advertising. Our team of experts is obsessed with marketing and getting results. Our meticulous approach and top-notch customer service create a positive community that everyone loves. And that's a real game changer!
Will you provide your service to our competitors?
Our goal is to take you to the top spot. So while we are on your project, we won't take calls from your competitors. Also, we won't use the exact targeting or audience for more than one campaign – guaranteed! That means you get full exclusivity as our cherished partner.
How do I engage with a marketing consultant?
First, for regular face-to-face meetings, you will talk to a Melbourne marketing consultant who's a specialist in your niche and whose location isn't far from you. We will ask questions about your business goals, who your ideal customer is, your industry, and your current marketing activity, and then determine how best we can help you. Next, we'll analyse your competition, market viability, and other metrics. During our first month of working together, we will craft a complete marketing plan to explore new tactics that aligns with your business goals and introduce cutting-edge strategies to take your business and brand to the next level. During the second month, we begin implementing your marketing and use the latest tracking tools to analyse and monitor your campaign throughout its running time. We keep communicating with you to ensure you know what is going on. Get in touch with us today for a free, no-obligation consultation. If you are too busy for a physical meeting, we can discuss it over Zoom.
Do you want to attain
NEW HEIGHTS IN YOUR BUSINESS?
Before we swing into action, we want to understand your business objectives, so kindly fill out the form below. We only partner with people who are obsessed with moving their business to new heights. We will help you chart the way forward, and if we see an opportunity to work with you, we will send you a proposal in two days or less.
After filling out the form, we will schedule a phone session or a
physical meeting at your convenience.
Discover how we can help boost your business leads,
sales and profits today!
We help businesses grow with the world's most popular platforms
Our Raving Fans
Marketing Consultants and Brand Strategy – Professional Associations
Dear Tess and Craig, thank you for your assistance with bringing MPA "up-to-date' and for the time and energy you have both put into taking our organisation to the next level. We look forward to working with you again in the new year.
Marketing Workshop & Plan – Healthcare
Thank you Craig for your email follow up from our meeting last week. It was a joy to meet you in person and I really valued the time you provided and the generous sharing of your ideas. Of course, I was buzzing afterwards thinking about possibilities and trying to digest your comments. I feel like I have calmed down now and see my vision more clearly. I have also calmed about my competition and am so pleased I have found you to collaborate with to bring my vision to light, rather than trying to pit myself against the competition that beat me to it – this includes my review of the member fee and dropping the more formal aspects of advertising that I thought would be necessary.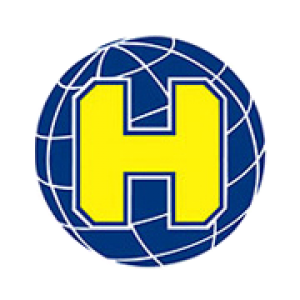 Marketing Workshops – Travel Industry
Hi Craig, a special thank you coming your way from me too! Your presentation was spot on! 
I honestly believe that the messages you were re-enforcing regarding all the marketing initiatives that we've been trying to push from our side, did have a greater impact on our managers than we can actually achieve ourselves. So thank you for taking the time and showing such interest in our Company Agencies team and what we're trying to achieve with our own marketing activities. 
Hopefully our paths will cross again in the future.