Marketing Consultants | Digital Marketing Agency – Brisbane
Bright Owl Marketing has Brisbane based Marketing Consultants who are passionate about create multi-dimensional marketing experiences that are fresh and exciting – that spread your marketing message like wildfire, and that motivate buying behaviour.
Our super friendly and knowledgeable marketing consultants are available for an obligation free chat anytime and anywhere in Brisbane, at our place or yours.
As Tony Robbins once said "If you do what you have always done, you will get what you have always gotten." …Sometimes the first step in improving your marketing and growing your business is having the courage to try a different approach. That is where our marketing coaches and consultants are ready and willing to give you an external perspective and help your business grow.
We are dedicated to working with small to medium sized businesses, that is our passion and that is where we do our best work. As a full service marketing agency in Brisbane – our marketing consultants can work for you on standalone projects or become your ready-to-work internal marketing guru (minus the office gossip – but we are good at banter!)
We understand that as a small business, there are never enough hours in the day to market your business the way you ideally want to. That is where we can help – working with you to take your business to the next level, whatever your direction, budget or objectives. Above all our team are devoted to getting you results and to making it seem effortless.
Whether it is a small marketing project or development and implementation of a complete marketing program, we can assist. Our Brisbane marketing consultants are straight talkers who communicate clearly and who demystify the marketing world, particularly the many elements of digital marketing. If you need our Marketing Consultant to teach you as we go, we can or if you just need us to 'get it done' we're comfortable with that too. We'll help you understand what marketing initiatives are best suited to your business, why and how to get results from them.
We take the stress out of the equation by helping you with:
Marketing Plans / Digital Strategy
Email Marketing
Social Media Marketing
Search Engine Marketing
Website Design & Development
Outsourced Marketing
Marketing Workshops
Public Relations
Logos and Branding
Lead Generation
Copywriting
Photography
Print Solutions
Get started today!
If you're wondering how to get started, look no further because we've created lots of marketing service packages especially for you, all wrapped up with some great discounts too! Don't see what you are looking for? Then give us a call on 1300 720 845 or contact us today and let's see if we can customise something for you.
OUR RAVING FANS
Marketing Consultants and Brand Strategy – Professional Associations
Dear Tess and Craig, thank you for your assistance with bringing MPA "up-to-date' and for the time and energy you have both put into taking our organisation to the next level. We look forward to working with you again in the new year.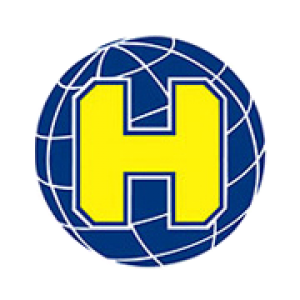 Marketing Workshops – Travel Industry
Hi Craig, a special thank you coming your way from me too! Your presentation was spot on! 
I honestly believe that the messages you were re-enforcing regarding all the marketing initiatives that we've been trying to push from our side, did have a greater impact on our managers than we can actually achieve ourselves. So thank you for taking the time and showing such interest in our Company Agencies team and what we're trying to achieve with our own marketing activities. 
Hopefully our paths will cross again in the future.