At Bright Owl Marketing, we help SaaS companies improve and scale their revenue
If you deal in the sale of SaaS (software as a service), you need a marketing team that knows your market well, possesses lots of experience, and knows how to make the connection with your potential customers. And whether you need a tweak of your SEO campaign, extra CRM support, or a comprehensive go-to-market strategy, we have all it takes to skyrocket your growth and sales.
We absolutely love working with SaaS businesses and bringing them amazing results!
We focus on delivering short term, scalable results while working to establish profitable long-term success. Whether your business is B2B or B2C – our team of experts will analyse your product and design the best result-driven marketing solutions for you.
Marketing made for SaaS Startups
We work with startups, helping them build a well-coordinated marketing strategy that delivers targeted leads. Every startup needs a flexible real-time marketing system – not some outdated cookie-cutter solution. We act as strategic partners to start-ups, building scalable marketing and sales strategies that facilitate the growth of their business brand.
Marketing campaigns for SaaS Businesses
Our relationship with our clients is more of a "partnership," which means we will work with you to analyse and understand your business, customers, and brand. While we boast of a wealth of experience when it comes to dealing with SaaS businesses, cutting corners isn't our practice. We'll design a marketing strategy that best suits your business and potential customers. Some of our tactics involve suggesting the channels to reach your target audience, analysing and improving your analytics to ensure you get the best ROI possible. We know how important it is for SaaS businesses to convert leads into sales, and our strategy is designed to help you achieve that.
View one of our recent 2021 SaaS project right here => www.circlesource.com.au
Complete funnel strategies for lead generation
When it comes to SaaS companies, having a strong messaging tactic is as important as having great content. At Bright Owl Marketing, our content framework is buyer-driven and is designed to nurture a lead regardless of where they are in the buying cycle. We make use of data-driven strategies which include content marketing, demand generation, inbound marketing, lead generation, and account based marketing (ABM)
Our team of professionals are highly proficient in Google, LinkedIn, and Facebook advertising. Our team begins by analysing your messaging and product before coming up with a well-optimised funnel to deliver highly-qualified traffic and leads. We don't just leave you after setting up your campaign; we monitor and track everything, using sophisticated testing tools to analyse data to improve lead generation.
Effective Omni-channel marketing tactics to convert leads into buyers
We are specialists in omnichannel marketing. We will ensure the message in your marketing all come together to reach the right audience and convert them into leads and paying customers. From website design and SEO to social media and email marketing, we will create an omnichannel strategy that caters to the need of your potential customers regardless of where they are in the buying cycle. We are talking of leads that won't cancel after a free trial or demo. The result: more paying customers and growing revenue for your company.
Our Services Include:
Our team of highly skilled professionals and service partners boast of an impressive track record, turning many subscription service businesses into happy customers. We work together to provide the needed software and skills to optimise aspects of the growth funnel that will help maximise revenue and profit for the company – based on their goals, resources, challenges, team, and maturity. Our services include:
Long-term and short-term marketing strategy
Assessments and Audits
UX Research
Digital marketing
Social, SEO, search, websites, and advertising that drive more sales
Demand generation and advertising
Content creation and strategy
Lead generation and relationship building
Marketing strategy and infrastructure
Email marketing
Inbound marketing
Sales development
Marketing automation
Account-based marketing (ABM)
We deliver the following:
Lead generation (using campaign, personal, and channel)
High-quality leads monthly
Improved conversions for qualified leads per campaign and channel
Accurate analytics for genuine accountability
Data-driven design for more enhanced creative
Smarter bidding using "rapid fire" testing
Measurable performance to facilitate steady growth
More effective multi-channel holistic activation
Start giving your SaaS business a boost today!
Want to know how our seasoned marketing professionals can take your SaaS business to the next level? Get in touch with us today.
Bright Owl Marketing strategically partners with SaaS organisations. We are a full-service, result-focused marketing company. We partner with SaaS to help the growth of their business and brand.
You will get to speak with one of our experienced marketing consultants who will ask a few questions about your business, goals, and target audience to determine whether we can work together.
You are under no obligation to commit to any additional service. We back our service with absolute confidence. Feel free to book with peace of mind.
Our Raving Fans
SAAS Marketing
"We'd been struggling with our marketing for a couple of years, throwing money at things and not seeing results, or if we did see results, we weren't able to replicate them again. The team at Bright Owl Marketing totally overhauled our marketing and created a proper marketing strategy for us (truth be told we had no strategy before – we were just guessing!). We're now getting consistent sales from the Facebook advertising and marketing strategy that Bright Owl Marketing set up and manage for us. Outsourcing our marketing was a big investment for us, but we get weekly calls, monthly reports and know exactly where our money is going. It's definitely been worth the investment and we feel conformable knowing our marketing is in safe hands with Bright Owl Marketing!"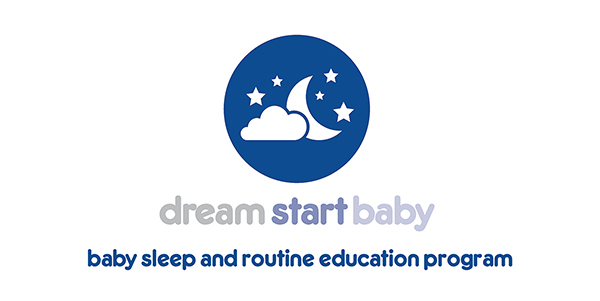 Digital Marketing Strategy – Small Business Online Shop
L

iza is professional and hard working. She is very talented, knowledgeable and always on hand to help. We know Liza will be working with us for a very long time. We are so wrapped we found her and so thrilled to have on our team. I can't recommend her enough!!
Library Vendor Solutions Marketing
Ali contracted with us for 2 months as our Marketing Strategist. She very quickly picked up on the business and the industry to create sound, focused and effective strategies that led to several 'quick wins'. This included crafting and implementing a customer feedback exercise which allowed us to gain insights into our customer base. We've since used this data within our sales and product teams to service our clients better, leading to stronger relationships. Ali has also gone over and beyond to help us with the implementation of those strategies and we've had very positive feedback internally and externally.
Science and Technology Marketing
Alicent injects instant energy and professionalism into any team or project. She's respected and trusted by all who work with her. She always keeps a smile on her face and exudes confidence in even the most challenging of situations. Working with Ali was always both productive and enjoyable so a pleasure to recommend her at the highest level.