MARKETING CONSULTANTS PERTH
Bright Owl Marketing is a marketing consulting agency serving Perth and its surrounds, and we boast a team that is dedicated to boosting your business through results-oriented marketing.
Marketing is all about making connections. It's about putting the right marketing message in front of the right audience, offering solutions to their problem, then matching your business goals with the results you really want.
At Bright Owl Marketing, making connections is what we do best, with lots of satisfied clients since 2010. Our marketing consultants are some of the most experienced and have helped many businesses with their expertise and guidance.
Aside from being the go-to hub for business marketing solutions in Perth, we will point out what works and what doesn't for your marketing campaign. We can even help find more cost-effective ways to get leads and sales.
Our senior marketing consultants have over 20 years' experience and have all it takes to help clients reach their business objectives without spending more than necessary. We offer great advice and help based on past and recent experience working with all different types of businesses from small start-ups, small businesses, to even large firms.
We will help you get the maximum ROI from your ad budget and campaigns, and draw out marketing strategies that don't just focus on a single channel, but the whole marketing process using proven offline and online tactics tailored to your business needs.
Every consultant in our company is a Certified Practicing Marketer with the Australian Marketing Institute, and highly experienced and knowledgeable when it comes to marketing. We keep ourselves updated with the latest communication and marketing tactics. Also, you get collective help from the entire Bright Owl Marketing team.
If are planning to scale your small business, we provide a complete marketing solution, with copywriters, graphic designers, public relations experts, web developers, events and advertising specialists who are waiting to help improve your business.
Here's What Makes Us Different
No junior account managers
At Bright Owl marketing, every consultant in our company is at the same level in terms of accountability and seniority. We won't assign a junior manager to help manage your business.
We are easily accessible
Whether it's via phone conversations, physical meetings, or texts, we always make ourselves available to guide and help with any of your questions.
No lock in contracts
We know that cash flow can be a problem for small businesses, so we won't make you sign any long term or long winded contracts. Most of our customers prefer the ease of going month to month.
How We Work
We listen to you first
We'll discuss your business over a cup of coffee, face to face or even a Zoom. The aim is to capture every detail of your business so we're absolutely comfortable about moving forward.
We then partner with you
We'll then get to work and map out a clear, simple marketing strategy focused on integrated and omni-channel marketing solutions.
We go at your pace
You can decide how you want the marketing executed. We will not move faster than you want or go beyond your marketing budget at any time. You are in charge. Our job is to help with implementation or handle everything for you.
How we measure results
We identify and set KPIs (Key Performance Indicators) that align perfectly with your business objectives so you can easily track your return on investment.
Our Perth Marketing Consultants are the Best in Australia for the Following Reasons:
We won't push you to increase your marketing budget
Many businesses are scared of working with marketing consultants because they feel they will be made to spend more on marketing. Also, lots of small businesses don't implement the right strategies to achieve positive ROI. You are probably missing out on loads of various low-cost and low-risk marketing tactics to skyrocket your leads, profits, and sales. We help you profit from your marketing activities and draw out marketing strategies that don't just focus on a single channel, but the whole marketing process using proven offline and online tactics tailored to your business needs.
We offer practical marketing advice
Our marketing consultants will map out the best marketing tactics for your specific business goals and needs. We don't just focus on theory, but we provide practical help and advice with steps to make your marketing campaign a success. If you are looking to increase your leads, sales, and profits, we will provide you with a customised marketing solution.
We Maintain Partnership with You for 12 Months and beyond
It's no surprise why businesses prefer to outsource some or all of their marketing activities, especially with the growing competition in the marketplace. They don't have to worry about any additional employees, no full-time salaries, and no overhead costs. Bright Owl Marketing will adopt a complete hands-on approach, running every aspect of your business to boost sales and deliver real, measurable results for your business.
We are proficient in both offline and digital marketing
We have a dedicated team of local experts in Social Media, Public Relations, Video Production, Copywriting, Web Development, Graphic Design, Digital Marketing, and Advertising. Our team of highly skilled professionals is passionate about marketing and loves to tackle challenges. Our unique way of handling business creates a viable community in which we are happy to contribute our quota!
We help lower marketing expenses
Most small business owners have limited budgets. The best way to market small businesses is to craft well-optimised campaigns. Working with Bright Owl Marketing opens doors of new strategies and ideas to help give your business a much-needed boost without committing a fortune to advertising. In fact, we are always looking for avenues to help you save more money.
We will analyse and improve on your marketing
You're probably promoting your business successfully already using one or more channels. Our Consultants won't discard these campaigns; instead, they will analyse and improve on them. If you've been doing everything on your own, this may be the right time to get an external perspective and have an expert review and vet your entire marketing activity. We will suggest how you can optimise your existing campaigns and strategies.
We won't be working with your competitors
Our goal is for you to dominate your niche. So we won't be aiding your competitors while we have a working relationship with you. We won't use your targeting for another client – guaranteed! This means as our partner you get to enjoy complete exclusivity.
Get started today!
If you are unsure of how to get started to get the best ROI from your budget, let's have a discussion – our we can begin by analysing your objectives, so you can get a marketing partner that can craft the best marketing strategy for you.
With well-polished credentials and great experience handling various types of businesses, Bright Owl Marketing will deploy the perfect marketing strategies to help reach your business objectives.
Give one of our Marketing Consultants in Perth a call now to discuss about what we can do to move your business forward.
Our Raving Fans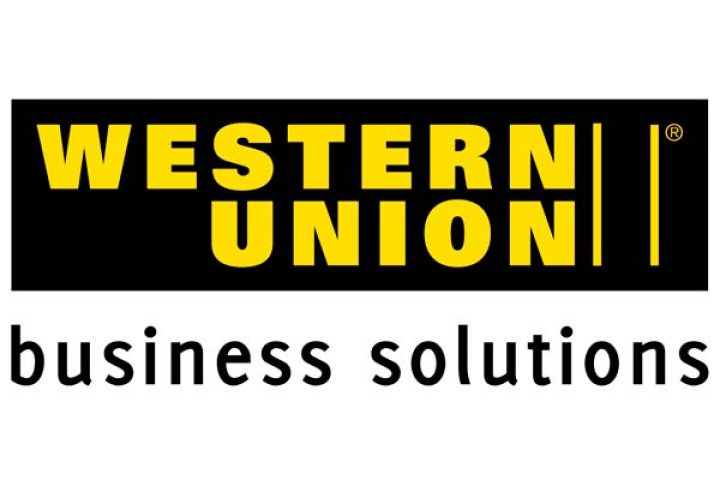 Marketing Consultant – Business to Business
I worked with Joanne for two years  and admired her passion and commitment to providing excellent service for internal and external stakeholders. She has the ability to understand complex business issues and create sound strategic marketing plans that delivers results.
Marketing Consulting – Business & Technology
Virginia has run Indice's marketing communications for the past two years, developing and implementing campaigns within our rapidly growing, Australian-born but internationally-based tech company. Under Virginia's supervision, Indice's marketing material, e-newsletters and events have become more effective, efficient and professional. Indice's website, which Virginia developed and implemented, has become an important tool for winning new business and maintaining global momentum.
Virginia has an ability to turn highly technical subject matter into information which can be understood by everyone from engineers to procurement managers; from executives to trade journalists. We would recommend her to anyone seeking a passionate, skillful and dedicated marketing consultant to enhance their business goals.
Marketing Consultants – Travel Agent
As part of the team at Boronia Travel Centre, I have been using the Marketing Consulting services of Craig Pethebridge and the team at Bright Owl Marketing in Melbourne for the last 7 years.
Craig is always only a phone call away and easy to get hold of at any time. If he is unable to assist us on the spot he gets back to us within a few hours with a solution.
Craig has used both traditional marketing as well as strong online campaigns to boost our business significantly. We have had traffic to our website triple and bookings for our Battlefield Tours have increased year on year since we began using Bright Owl Marketing.
For all the service and success we have had with Bright Owl Marketing the monthly cost is very affordable and their knowledge of the travel industry leaves the others in the dust!
Bright Owl has help tailor their marketing solutions to suit our needs and if you are considering a company then look no further as they are extremely flexible and reliable.
I would not hesitate to recommend Craig and Bright Owl Marketing to any business.
FMCG Marketing Plan & Consulting
I would highly recommend Craig to any business looking for someone to quickly and efficiently understand their marketing needs, and translate them into an easy to follow and actionable marketing plan. We asked Craig to help us with a range of marketing initiatives including PR, social media, advertising, website and partnership marketing, and his team were truly great and enthusiastic to work with. It was great pleasure to work with someone that fully embraced our missions and values, making you feel like you have an additional dedicated member in your team.