BRIGHT IDEAS THAT BOOST YOUR LEADS, SALES, & PROFITS!
THE TEAM
Our marketing and brand specialists are passionate about taking your business to the next level
DOES YOUR BUSINESS HAVE A MARKETING PLAN?
MARKETING PLANNING
Our marketing workshops are a great place to start
LOOKING FOR MARKETING SUPPORT?
SUPPORT
Just think of us as your outsourced marketing department
TALK TO US IN PERSON
CONTACT US
We'd love to catch up.
Find a marketing consultant close to you…
MARKETING CONSULTANTS THAT LOVE HELPING BUSINESSES GROW
Bright Owl Marketing is passionate about creating multi-dimensional marketing experiences and lead generation activities that are fresh and exciting. Our senior marketing consultants each have over 20 years experience, and we can confidently say that no matter what stage of business you're at, we have a marketing solution that can help you every step of the way.
We can help grow your brand
We offer a strategic approach to your brand, website, social media, Google search, PR and even lead generation. We'll even coordinate multiple programs at the same time and develop a new marketing strategy that goes above, through or below the line. We'll do it all!
Our Marketing Consultants will help find your sweet spot
At last, you have found a strategic marketing agency that understands the dynamics of integrating both digital marketing and offline marketing channels, and can utilise previous experience and success of our extensive marketing community to create compelling campaigns that will resonate with your target market.
It is Bright Owl Marketing's objective to work closely with your small business to help implement and guide you on strategic, market-driven campaigns, branding, advertising, promotion and online marketing.
As one of Australia's leading marketing companies, we can provide fully outsourced small business marketing services that are tailored just for you, and we're just as happy to coach and support staff members to help execute your marketing plan.
Why we're different
Our Business Value Proposition is to become your long term partner in every marketing decision you need to make your business more successful.
We're more than a Digital Marketing Agency
We want your business to succeed. And our small business marketing consultants will be with you throughout your business journey.
If you are like most other businesses out there, then you have a limited marketing budget to spend and there is never enough time in the day to start all the marketing campaigns you really need to take your business to the next level.
You want to save your time and money. But you're wary of using a marketing company, so you try and learn the basics from online marketing sites and create your own digital marketing plan using the information available. Then you realise that the marketing landscape is so diverse and difficult to master, so what you really want is a small business marketing consultant that you can really rely on, but they also need to be properly qualified and passionate about helping your business too.
You know that you need more from your marketing, but you don't necessarily want to hire someone full time. You need a marketing agency Sydney that provides affordable small business marketing services that will suit your needs. You want a real person from a marketing company that you can really trust and work with on a regular basis. Someone that can demonstrate years of industry experience and business know-how working for a reputable Sydney marketing firm or similar.
We're a Melbourne Marketing Agency that really cares
You really want a Melbourne marketing company that will better integrate all the small business marketing services and tie them altogether in a reliable marketing plan – one that doesn't simply focus on digital marketing, but all the fantastic offline initiatives your small business could benefit from. Think about event marketing, public relations, print advertising, brochures, flyers, store promotions, letterbox drops, trade shows – the opportunities are endless!
Don't get us wrong, we are a marketing firm Sydney that also focuses on everything digital with services covering Google Adwords, search engine optimisation, social media marketing, eNewsletters and website development. We're more than just a digital marketing agency Melbourne – we create strategic online marketing and offline campaigns and we are not going to push you into a marketing service that's not right for you – because we do it all!
At the end of the day, you want your job to be a whole lot smoother, but still needs to deliver results to your bottom line. And that's how it should be!
Our Melbourne Marketing Firm Works with Small to Medium Sized Business
If your business wants the services of a fully outsourced marketing department without having to worry about additional overheads, then we're the right marketing agency for you!
As with most businesses your size, you might have a marketing person that might be good at social media or content planning, but often lacks the skills of a small business marketing consultant, or the resources to deliver an integrated marketing plan that will deliver those much needed leads and sales.
If you want to get that next project or big idea up and running, our qualified marketing consultants in Melbourne and Sydney will get the results you're after. Plus there are so many other perks from working with us too…
There are no junior account marketing managers at our Marketing Firm Melbourne
Yes that's right. All our marketing consultants, marketing coaches and mentors offer the same level of seniority and accountability. You won't be given a junior account manager or intern with our Bright Owl Marketing services. Just one small business marketing consultant, who helps you manage it all.
Our Sydney marketing company is really accessible
Whether it be by meeting, phone, text, or smoke signal, we are always there to help and guide you, and answer questions you may have. Plus we are a Melbourne and Sydney marketing agency, which means you have access to local marketing consultants that have a deep understanding of your target audience and knowledge of the Australian market.
Our Melbourne Marketing Agency provides flexible contract options
We understand that small business marketing and cash flow can be unpredictable, so we aren't going to lock you into any long-term contracts that you can't get out of, which is what you'd expect from Australia's leading marketing company.
How Our Marketing Company Works
First we listen
Our marketing consultants will have a coffee with you, listen, let you talk about what you do best – your business. We want to get every minute detail so we truly understand what your business is all about, and what marketing campaigns have worked, or perhaps not worked for you in the past.
Then we collaborate
We will then brainstorm, and workshop the details of your small business and help to turn it into a simple, easy to understand marketing plan, that not only focuses on digital marketing campaigns, but also integrated marketing solutions.
You set the pace
You have the choice as to how we can help you execute the small business marketing plan. Our marketing company Sydney is not going to push you to go any faster than you want to go or spend any more than your budget allows. It's your call. We are always there to help implement all your online marketing, graphic design, website development, or copywriting requirements – or do it all for you!
We provide easy, practical marketing advice
Our marketing services Melbourne are not simply based on text-book theory, but we offer practical advice with the right steps to help you increase the success of your campaigns. This means that your marketing plans are completely tailored for your products and services.
We want to be your marketing partner for twelve months
With the marketing landscape so big and diverse these days, it's no wonder why outsourcing some or all of the marketing function has become such a sound business strategy. Just think – you don't have to pay a full time salary, there are no overheads, and you don't have to worry about training up a new employee. And rather than doing ad hoc digital marketing campaigns, you can now have a qualified marketing consultant Sydney that you can work hand in glove with, that will run then entire marketing program for your business. And that's one less worry for you right?!
How our Small Business Marketing Services Are Measured
We will set defined Key Performance Indicators (KPIs) that are directly aligned to your company goals so you can accurately evaluate your return on marketing investment.
We work hard to help provide the right marketing strategies tailored specifically for your small business. Our marketing services Sydney are not just based on years of education and learning, but we will offer real, practical advice with the right steps to help you achieve your business goals. If you have a product or a service that you want to sell, then we can provide a customised plan to help boost not just your leads and sales, but your profits too.
Get Access to Local Marketing Consultants in Melbourne, Sydney and Brisbane
If you want access to a local marketing consultant that is supported by a diverse community with multiple skill sets, then you'll need the help of a professional marketing firm like Bright Owl. We understand your target audience better than anyone else. We know the products and services you're offering are different and unique. Our Melbourne, Sydney and Brisbane marketing consultants know that you're highly specialised. But why try and do everything yourself when you could work with a marketing company that has learned the strategies and recognises how useful digital marketing campaigns and offline activities can benefit your small business.
Our Raving Fans
Marketing Consultants and Brand Strategy – Professional Associations
Dear Tess and Craig, thank you for your assistance with bringing MPA "up-to-date' and for the time and energy you have both put into taking our organisation to the next level. We look forward to working with you again in the new year.
Marketing Workshop & Plan – Healthcare
Thank you Craig for your email follow up from our meeting last week. It was a joy to meet you in person and I really valued the time you provided and the generous sharing of your ideas. Of course, I was buzzing afterwards thinking about possibilities and trying to digest your comments. I feel like I have calmed down now and see my vision more clearly. I have also calmed about my competition and am so pleased I have found you to collaborate with to bring my vision to light, rather than trying to pit myself against the competition that beat me to it – this includes my review of the member fee and dropping the more formal aspects of advertising that I thought would be necessary.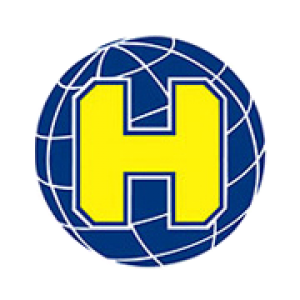 Marketing Workshops – Travel Industry
Hi Craig, a special thank you coming your way from me too! Your presentation was spot on! 
I honestly believe that the messages you were re-enforcing regarding all the marketing initiatives that we've been trying to push from our side, did have a greater impact on our managers than we can actually achieve ourselves. So thank you for taking the time and showing such interest in our Company Agencies team and what we're trying to achieve with our own marketing activities. 
Hopefully our paths will cross again in the future.
Bright Owl Marketing has featured in