We love helping businesses grow
Bright Owl Marketing is passionate about creating multi-dimensional marketing experiences that are fresh and exciting. No matter what stage of business you're at, we have a marketing solution that can help you every step of the way.
Digital Marketing Consultants Sydney | Marketing Agency
Sydney, 2000
We have marketing consultants in Sydney that can provide a whole array of marketing services to help your business grow. We love taking businesses to the next level, whatever your direction, budget, or objectives.
Whether you are a small business owner, startup or service provider, Bright Owl Marketing provides easy going support where will take care of all your marketing requirements, from website design, digital marketing through to strategic planning and brand development. We play the role of a marketing partner – someone that understands your industry and goals and can help you make the most crucial marketing decisions. Our Sydney marketing consultants are well-grounded in all forms of digital and traditional marketing and are Certified Practicing Marketers with the Australian Marketing Institute. We're straight shooters who offer practical advice that produces measurable results, and will point out what's not working and which campaigns need to be tweaked along the way.
---
When should you work with a marketing consultant?
Some businesses prefer to handle all of their own marketing activities. But these businesses boast a robust marketing budget as well as a large team with specialists in every marketing disciple. Even big brands find it difficult keeping abreast of all the new marketing innovations and trends, which is why many outsource to a marketing consulting firm to help further their chances of success.
Here are some of the reasons businesses are getting in touch with us:
They do not want a full-time marketing manager but are only interested in working with a marketing consultant.
They are trying to leverage the crucial skillset that they lack.
They seek an external perspective to review their underperforming marketing campaigns.
They need a budget-friendly marketing plan that works even during harsh economic periods.
They need help implement SEO campaigns that outperforms their direct competitors.
Underwhelming sales and conversion rates.
Want to better understand the metrics and data they get from their campaigns.
They need help implementing a short-term marketing project.
THE BENEFITS
of working with a Bright Owl Marketing Consultant
If you are finding customers hard to come by, then you should give us a call now so we can help you reach your business goals faster. If you want to maximize your return on your marketing investments, you'll need to know the ins and outs of marketing and get real, professional advice right from the start.
SPECIALISED MARKETING CONSULTANTS
At Bright Owl Marketing, we serve businesses in all types of industries, offering them cutting-edge marketing consultancy solutions, especially in areas that require specialised marketing skills, and also in the role of a part-time marketing manager.
OVER 20 YEARS MARKETING EXPERIENCE
Our team of marketing consultants have over 20 years experience working with businesses and helping them get the best out of their marketing campaigns without the need to hire extra personnel. This means that you will be working with seasoned professionals who are obsessed with delivering results for businesses, both big and small.
CUSTOMISED MARKETING SOLUTIONS
Our consultants adopt a meticulous approach to every project they undertake. After creating your strategic marketing plan, they'll come up with the right solutions that could be a mix of both digital and traditional marketing campaigns. We can help increase your sales while spending significantly less. In short, you can count on our track record in helping businesses like yours find success.
CERTIFIED PRACTISING MARKETERS
Every senior marketing consultant at Bright Owl Marketing is a Certified Practicing Marketer with the Australian Marketing Institute and has extensive digital and traditional marketing experience under their belt too. We never lose track of current marketing trends and the goal is to give you the best service every time.
Our digital marketing consultants are versatile in
several aspects of digital marketing, which includes:
---
You might want to call us your reliable marketing partners, helping you handle all the tedious stuff so you can focus on where your strength lies.
We can help grow your
BRAND
We deliver tailor-made solutions for your brand, Google search marketing, social media marketing, and any web-related marketing campaign. We can also juggle different marketing campaigns and come up with a proven 12-month marketing plan. We are ready to help your business grow!
COMMON QUESTIONS
Push or pull marketing, which should I choose?
Push marketing, as implied by its name, is all about "pushing" your products or services to a targeted audience. The goal is to ensure your audience sees your products as soon as possible through your marketing. For instance, with the right content, you can push your products or services via social media.
For pull marketing, it's all about attracting prospects to your services or products. The goal is to get them into a funnel by using marketing material and content that solve their problem.
Both methods work great for generating leads. If you want to achieve brand growth, push marketing is your best bet, and while it's effective for lead generation, it won't generate as many conversions as pull marketing. Pull marketing uses strategies such as Facebook ads, Google ads, and SEO to pull in potential customers, and research has proven that it can lead to more conversions.
Both marketing methods are effective for lead generation. Push marketing is best for growing your brand, and while it can bring in leads, it doesn't generate as many conversions as pull marketing. Pull marketing draws potential customers to your offer via activities such as SEO, Google Ads, and Facebook, and studies have shown that it delivers more conversions.
What makes Bright Owl different from other agencies?
Our team of experts at Bright Owl Marketing are passionate about exceeding customers' expectations every time. We are meticulous in our approach. Most people who speak to us are wary of trusting another agency because they have been taken for a ride by marketing companies that only flattered but failed to deliver. We will design marketing solutions that are tailored to your goals. We adopt a hands-on approach – we review, monitor, and tweak your campaigns for the highest ROI.
I'm on a shoestring budget. Will I be able to compete?
Lots of businesses work with limited budgets. Small businesses should be fine if they stick to a holistic approach when marketing. Working with Bright Owl marketing allows you to leverage proven strategies and ideas that can deliver amazing returns even when you are on a budget. Our team of professionals will create a plan that ensures success on any marketing platform.
Do you guarantee results?
We all know nothing is guaranteed in life. After analysing your business, if you meet our requirements, you can succeed when you work with us. We know what we are doing when it comes to marketing online and getting unbelievable results. Our experience, expertise, and track record are an added advantage. A trial will convince you. Get in touch with any of our seasoned marketing consultants today.
Do you only do digital marketing?
We have a team of professionals who are proficient in Video Creation, Social Media, Marketing Strategy, Website Development, Copywriting, Photography, Graphic Design, Advertising, Printing, and Public Relations. Our unrivaled customer service and thorough approach get the job done.
Will you agree to work with our competitors?
Our objective is to ensure you dominate your niche. That means we will shut out your competitor while working with you. Also, we don't recycle the same audience and targeting. That means every solution is customized for your business objective.
How do I go about contacting a marketing consultant?
First, you can set up a physical meeting with a Sydney-based marketing consultant who is close to your location and is an expert in your specific niche. You will share with us the objective of your business, your ideal customer, and your existing marketing strategy, so we can come up with the best approach for you. We will then look at your competition, market, and other crucial metrics. Within the first month of our working relationship, we will create a viable marketing strategy that addresses your business objectives. By the second month, implementation will begin promptly and we'll track and monitor your marketing campaigns. We will be giving you progress reports all through the process. Give us a call today to schedule a no-obligation and free consultation. Don't have time for a physical meeting? No problem. We are always available for a Zoom meeting.
Do you want to take
YOUR BUSINESS TO NEW HEIGHTS?
Before we get started, we want to be sure we are on the same page, so please complete the form below. We are only interested in businesses that want to improve significantly.
We want to help take your business to the next level. If you meet our requirements, we will send you a proposal within 48 hours.
After submitting the form, we'll schedule a meeting or a discussion over the phone at your earliest convenience.
Discover how we can help boost your business leads,
sales and profits today!
We help businesses grow with the world's most popular platforms
Our Raving Fans
Marketing Consultants and Brand Strategy – Professional Associations
Dear Tess and Craig, thank you for your assistance with bringing MPA "up-to-date' and for the time and energy you have both put into taking our organisation to the next level. We look forward to working with you again in the new year.
Marketing Workshop & Plan – Healthcare
Thank you Craig for your email follow up from our meeting last week. It was a joy to meet you in person and I really valued the time you provided and the generous sharing of your ideas. Of course, I was buzzing afterwards thinking about possibilities and trying to digest your comments. I feel like I have calmed down now and see my vision more clearly. I have also calmed about my competition and am so pleased I have found you to collaborate with to bring my vision to light, rather than trying to pit myself against the competition that beat me to it – this includes my review of the member fee and dropping the more formal aspects of advertising that I thought would be necessary.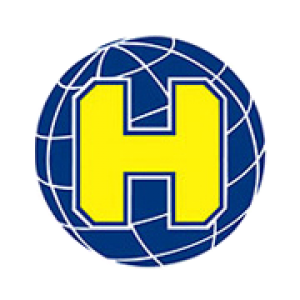 Marketing Workshops – Travel Industry
Hi Craig, a special thank you coming your way from me too! Your presentation was spot on! 
I honestly believe that the messages you were re-enforcing regarding all the marketing initiatives that we've been trying to push from our side, did have a greater impact on our managers than we can actually achieve ourselves. So thank you for taking the time and showing such interest in our Company Agencies team and what we're trying to achieve with our own marketing activities. 
Hopefully our paths will cross again in the future.