Marketing Consultants – Sydney
We have marketing consultants in Sydney that can provide a whole array of marketing services to help your business grow. We love taking businesses to the next level, whatever your direction, budget or objectives.
This is what makes Bright Owl Marketing's approach unique:
Integrated marketing solutions: A marketing agency may only provide design or online consulting services. Our marketing consulting experts combine proven online and offline marketing techniques to drive customers to your door, providing a truly integrated approach to marketing and boosting your leads and sales conversion rates in a short period of time.
We do the work: Bright Owl Marketing will set up your new client marketing systems for you and make sure they work. It is part of our standard tailored end-to-end management process.
Results focused marketing: Each marketing consultant has over 15 years marketing experience, with a record of success in many different industries. We also use a proven analytical processes to optimize your marketing based on what actually works, not what we think.
We're cost effective: Our small business marketing services will make you many times what they cost.
Fully managed hosting services: We'll take care of everything from web design, server administration, security, automated nightly backups, software updates, and more.
We also have a variety of outsourced marketing support options that can be tailored to suit your objectives and resources.
Marketing Consultants in Sydney

If you're wondering if your business could be doing better, then now could be a good time to get a specialised marketing consultant to review your campaigns and activities over the past year and adjust where necessary and be ready to for the next phase of growth. To help you hit the ground running, our marketing agency will review everything to see what stays, what goes and what needs a bit of tweaking.
Marketing Agency Support
Whether you are a small business owner, service provider or marketing  professional, Bright Owl Marketing Company provides easy going support where will take care of all your marketing requirements, from website design, digital marketing through to strategic marketing and brand development. Now you can concentrate on running your business without worrying about where your next sale will come from.
Marketing Coaching

For some sound advice about boosting leads, sales and profits you can engage one of our marketing consultants for as little as an hour to discuss how you can transform your marketing effectiveness, both online and offline. Our marketing coaching programs can also be tailored to your specific needs, ensuring your business obtains the maximum value from your marketing spend.
What kind of marketing companies do you work with?
We work with mainly small businesses that are starting out to small and medium-sized companies (SMEs). We are in the business to help grow your business through effective design, brand and marketing strategies.
Get started today!
If you're wondering how to get started, then give us a call on 1300 720 845 or contact us today and let's see if we can customise a marketing package for you.
OUR RAVING FANS
Marketing Workshop & Plan – Healthcare
Thank you Craig for your email follow up from our meeting last week. It was a joy to meet you in person and I really valued the time you provided and the generous sharing of your ideas. Of course, I was buzzing afterwards thinking about possibilities and trying to digest your comments. I feel like I have calmed down now and see my vision more clearly. I have also calmed about my competition and am so pleased I have found you to collaborate with to bring my vision to light, rather than trying to pit myself against the competition that beat me to it – this includes my review of the member fee and dropping the more formal aspects of advertising that I thought would be necessary.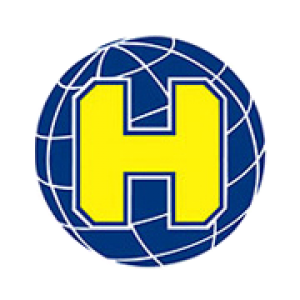 Marketing Workshops – Travel Industry
Hi Craig, a special thank you coming your way from me too! Your presentation was spot on! 
I honestly believe that the messages you were re-enforcing regarding all the marketing initiatives that we've been trying to push from our side, did have a greater impact on our managers than we can actually achieve ourselves. So thank you for taking the time and showing such interest in our Company Agencies team and what we're trying to achieve with our own marketing activities. 
Hopefully our paths will cross again in the future.
Marketing Consultants and Brand Strategy – Professional Associations
Dear Tess and Craig, thank you for your assistance with bringing MPA "up-to-date' and for the time and energy you have both put into taking our organisation to the next level. We look forward to working with you again in the new year.