Marketing Consulting & Mentoring for Architects & Interior Designers
If you're like most architects and interior designers, then you know what it feels like to be shopped around based on price, to have clients question your fees and to hear them say "this was a lot more than we budgeted for".
Perhaps you're wondering where the next project will come from and be constantly caught up in the 'feast or famine' nature of the industry?
Between running in between meetings, jumping on the phone, and trying to get all the work done, you feel totally swamped to find any time to actually grow your business.
Like so many small businesses the role of 'seller' and 'doer' is complicated and demanding and you often just end up waiting for the next word of mouth referral.
You know that marketing is essential to your success, but you don't have enough time to become a marketing expert or search for fresh ideas that could really have customers knocking at your door.
Well, there is a better way to grow your business…
Bright Owl Marketing provide specialised marketing consultants to all different types of businesses to assist them with advice and expertise in a specialised marketing discipline, or in the role of a marketing manager that can work just a few days a month on your business without the expensive overheads.
We fully understand the landscape and challenges of growing a business, and know that it isn't always just about getting more customers, but it's also about finding the RIGHT customer. By combining strategy, experience, customer insights and a good dose of creativity, we help businesses just like yours to find new and meaningful ways to connect with your potential clients.
The team at Bright Owl Marketing all share one thing in common. We have a tremendous passion for creating marketing strategies that work and that align with your brand and business objectives – from strategy and planning, to creative development, implementation and measuring the results of out labor.
We work on projects of all sizes – whether it be a specific area you may need help with such as lead generation, social media marketing, a new logo or even a new website. We can also act as your own in-house marketing department, working across many initiatives simultaneously for faster results. And we're just as happy to coach and support staff members that will help execute the marketing program.
We can take the stress out marketing your business by helping you with:
Marketing Mentoring
Marketing Strategy / Planning
Digital Strategy / Planning
Customer Journey Mapping
Email Marketing
Lead Generation
Social Media
Search Engine Optimisation
Online Marketing
Website Design & Development
Public Relations
Logos and Branding
Copywriting
Video Production
Print Solutions
Work with Bright Owl Marketing today!
Contact us today to find out how your architect or interior design business can benefit with marketing consulting services.
Bright Owl Marketing are currently offering FREE 30-minute consultation to help you achieve more leads, sales and profits over the next 12 months, without breaking the budget, and trying to do it all yourself!
(Valued at $195)
There is no obligation for you to pay for any of their marketing services. They know some businesses are doing it really tough right now. You can book with confidence knowing that you have a marketing expert to talk to and get some sound, free advice, with absolutely no risk.
Our Raving Fans

Real Estate Copywriting
I have had the pleasure of working with Annie on both a national residential property magazine and at Burbank for the past three years. Her professionalism, writing style and ability to nail the brief within deadline every time means she'll always be my number one go-to freelance writer.
Search Engine Optimisation SEO
Our organisation has worked with Harry for the past six months. We have seen our online presence and conversions go from strength to strength as a direct result of his guidance, knowledge, and industry relationships. He's organised, professional, and delivers to a very high standard and I have no hesitation in recommending him to others.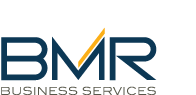 Business Services – Marketing Consulting
Hi Craig, the meeting was positive, the sales director was impressed with the brochure you created, why wouldn't he be. I think this adds another piece of professional material for the FIAA from BMR. My main focus is to use Bright Owl Marketing to get the marketing strategy and marketing material underway for the long term. Many thanks for your help to date.