Middleton Executive
Launched the Middleton executive brand to help disruptive startups and growing organisations scale their tech teams
Industry
Recruitment
Business Size
1 - 5
Scale
Local, State and National
about us
Based in Melbourne, Middleton executive help disruptive start-ups and growing organisations scale their tech teams. They absolutely love working across the entire product lifecycle from ideation to development, right through to product launch. They have great strength in being able to identify passive candidates through their well developed and highly trusted global networks to help tech start-ups grow and iconic organisations digitally transform.
---
Our Approach
After an initial consultation, Bright Owl Marketing created a detailed creative brief to help make the design process as smooth as possible. As Middleton executive was born out of a passion for recruitment and the desire to help people succeed, the logo therefore needed to convey authenticity with the use of cursive text, with modern colours that represent how disruptive and innovative the technology market is today. The lower case "e" used in executive conveys a sense of warmth and approachability, which comes across very well when you meet this client.
After the logo was created, Bright Owl Marketing loved helping the team create some fantastic brand elements for their business, which included:
Logo Design
Email Signature
Website Copywriting
Letterhead
Social Media design
PowerPoint Presentations – Design and Copywriting
Business Cards
Website Design and Development
---
The Challenge
Middleton Exec came to Bright Owl Marketing through a Google search as they were seeking an experienced Melbourne Marketing consultant and creative team to help them launch their new brand and to make them really stand out in a crowded market.
---
The Results
With consistently branded material combined with integrated marketing campaigns, this allowed Middleton executive to easily recruit outstanding product and technology candidates and establish the trust and authority to partner with some leading technology firms. The business has since gone from strength to strength and has hired a number of staff as demand for their services continues to grow.
Does your business need a brand refresh?
Successful branding will connect your product or service in a way that turns the consumer benefit into a compelling call-to-action. If you need help creating your brand across multiple touch points, then please give us a call at Bright Owl Marketing.
---
Are you serious about
GROWING YOUR BUSINESS?
To get the ball rolling we'll need your business and goals, so please compete the form below. We're only looking to work with people who are SERIOUS about growing their business. We'll give you a transparent and concise way forward and if there is an opportunity to work together, then we'll get a customised proposal to you within 48 hours.
Once you have completed form we'll work out a time to hop on the phone or catch up in person at your earliest convenience.
Discover how we can help boost your business leads,
sales and profits today!
We help businesses grow with the world's most popular platforms
Our Raving Fans
Marketing Consulting & Plans
All I can say is that your marketing plan was just the thing I needed to kick start my business to the next level. It was detailed and actionable, and I love how you summarised everything so concisely – a constant reminder for everything I have to achieve over the coming year. It's since been five years since I started with Bright Owl Marketing, and I am loving every year as the team continue to help grow my business."
The best part about the process is Craig's intuitive style and easy-going approach. You totally understood my business model and where I was coming from. Your ability to build on my business strengths has been clearly demonstrated with the direction of the marketing plan and the business success I'm experiencing already.
Quite frankly, I'm over the moon with how affordable it was. Plus you really took into consideration my available budget and time so I could implement some of the marketing strategies myself. A great experience still to this day!
Darren Kelk started as a sole trader specialising in unique travel experiences. He doesn't have the biggest budget, but he knew he needed a solid marketing program that he could implement over a 12-month period. Bright Owl Marketing did the initial assessment and created a marketing plan that built on his personal strengths and created additional revenue opportunities. As Darren builds most of his business on referrals, we were able to devise several automated marketing processes to help continual build and incentivise his referral network. He has also introduced a member rewards program which is also proving a hit.
Darren Kelk has also received the Most Improved Travel Manager of the Year in Victoria, as part of TravelManagers 2011 annual awards. It has been five years now and Darren is going from strength to strength with well a crafted monthly eNewsletter, Social Media promotion, print advertising and specialising in niche tours. Bright Owl Marketing has been helping him every step of the way as he grows his business.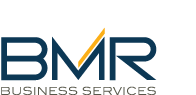 Business Services – Marketing Consulting
Hi Craig, the meeting was positive, the sales director was impressed with the brochure you created, why wouldn't he be. I think this adds another piece of professional material for the FIAA from BMR. My main focus is to use Bright Owl Marketing to get the marketing strategy and marketing material underway for the long term. Many thanks for your help to date.
Digital Marketing Consultant – Technology & Business
Virginia is an absolute 'all-rounder' with an extremely broad skill set. She has a great work ethic, organisation skills and enthusiasm and her work always shows creative vision and flare.
Virginia is always a delight to work with helping us with a wide range of marketing tasks both big and small and quickly understands and executes what we require. She also takes a proactive approach in understanding our business, products, and customers. I look forward in continuing to work with her in the future.