Monash Postgraduate Association
Developed successful marketing communications plan to help increase brand awareness and engagement with students
Industry
Education
Business Size
5 - 10
Scale
Local and State
about us
The Monash Postgraduate Association (MPA) is based in the South East of Melbourne and is the representative body for all research and coursework postgraduates enrolled at Monash University. The MPA is an independent, not-for-profit association governed by postgraduates, for postgraduates. They are absolute experts because they really listen to student's feedback and are always there for them.
---
Our Approach
After sitting down with the MPA team and understanding their needs, Bright Owl Marketing decided to start with the half day workshop, then worked towards the following project deliverables:
12 Month Marketing and Communications Plan
Tone of Voice Guidelines
Letterhead
Logo Design
eNewsletter Design
Copywriting
Creative Brand Elements
Business Cards
Social Media Strategy and Implementation
---
The Challenge
For the first time ever, the MPA received some much needed funding and wanted to get some fresh new marketing ideas and also to develop their brand and communications in order to be more visible, appealing and accessible to students. One of our Melbourne Marketing Consultants met with the team to discuss their goals and decided the best way forward would be to hold a half-day marketing, brand and positioning workshop to bring together our ideas and put them together into a comprehensive marketing plan.
---
The Results
Bright Owl Marketing helped refresh the new logo for the MPA, and developed an array of branded collateral in both digital and print formats They now regularly communicate with over 3,500 students on a range of topics which include advocacy, research, coursework updates, social events and gatherings, seminars and programs and representation. The new branded communications saw a 30% uplift in engagement after the first 3 months, while email and social media channels grew 15% per month on average and now has nearly 10k followers on Facebook now.
Bright Owl Marketing also developed the 'tone of voice' guidelines for the MPA, which is a predetermined set of guidelines that all written material should adhere to in order to maintain a consistent style and message. This is really important due to the number of communications being sent out on a regular basis, and the MPA wanted to maintain consistency and cut-through at the same time.
_________________________________________
"Dear Tess and Craig, thank you for your assistance with bringing MPA "up-to-date' and for the time and energy you have both put into taking our organisation to the next level. We look forward to working with you again in the new year."
Janice Boey , Monash Postgraduate Association
---
Are you serious about
GROWING YOUR BUSINESS?
To get the ball rolling we'll need your business and goals, so please compete the form below. We're only looking to work with people who are SERIOUS about growing their business. We'll give you a transparent and concise way forward and if there is an opportunity to work together, then we'll get a customised proposal to you within 48 hours.
Once you have completed form we'll work out a time to hop on the phone or catch up in person at your earliest convenience.
Discover how we can help boost your business leads,
sales and profits today!
We help businesses grow with the world's most popular platforms
Our Raving Fans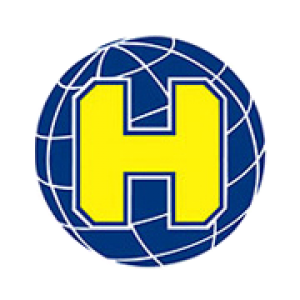 Marketing Workshops – Travel Industry
Hi Craig, a special thank you coming your way from me too! Your presentation was spot on! 
I honestly believe that the messages you were re-enforcing regarding all the marketing initiatives that we've been trying to push from our side, did have a greater impact on our managers than we can actually achieve ourselves. So thank you for taking the time and showing such interest in our Company Agencies team and what we're trying to achieve with our own marketing activities. 
Hopefully our paths will cross again in the future.
Marketing Consultants and Brand Strategy – Professional Associations
Dear Tess and Craig, thank you for your assistance with bringing MPA "up-to-date' and for the time and energy you have both put into taking our organisation to the next level. We look forward to working with you again in the new year.
Marketing Workshop & Plan – Healthcare
Thank you Craig for your email follow up from our meeting last week. It was a joy to meet you in person and I really valued the time you provided and the generous sharing of your ideas. Of course, I was buzzing afterwards thinking about possibilities and trying to digest your comments. I feel like I have calmed down now and see my vision more clearly. I have also calmed about my competition and am so pleased I have found you to collaborate with to bring my vision to light, rather than trying to pit myself against the competition that beat me to it – this includes my review of the member fee and dropping the more formal aspects of advertising that I thought would be necessary.