Resolve Mining Solutions
Implemented omnichannel marketing and brand strategy for startup business to generate new leads
Industry
Mining
Business Size
10 - 50
Scale
Local, State and National
about us
Resolve Mining Solutions is based in the outer South East of Melbourne and provides the very best embedded mining engineers and other mining professionals for mine sites across Australia and internationally, professional consultancy services and tailored on-site training and development workshops for mining staff.
Resolve Mining Solutions is a business that is paving a new path for consultants, having handpicked high performing team members – creation of a tight-knit culture with aligned values and know-how to get things done. There are so many awesome people out there that want to contribute their skills and knowledge and Resolve is creating the platform and relationships to do this on their terms, that might mean working from home or co-working spaces the majority of time, rather than being on remote sites.
---
Our Approach
A comprehensive marketing strategy and 12 month tactical plan was developed to assist Resolve Mining Solutions with branding and marketing for each customer segment to help shape their marketing position along with key messaging. Bright Owl Marketing worked on the following deliverables:
12 Month Marketing and Communications Plan
Brand Communication Guidelines
Business Cards
Branded Video Production
Project management of the new website
Logo Design
Professional Capability Statement / Brochure
Letterhead
Social Media Strategy and Implementation
Blog Writing and Website Copywriting
Brand Style Guide
Resume Template Design
Email Signature Design
Trade Show Consulting and Design
Google Adwords
---
The Challenge
Resolve Mining Solutions approached Bright Owl Marketing as a start-up to establish the new business brand and supporting guidelines, and to create several marketing campaigns that will help generate leads.
---
The Results
The Resolve Mining Solutions logo incorporates a strong, striking use of colours that are bright but earthly. The shape is organic, with the colours used to create texture in the otherwise flat image. The font used is simple and strong, encouraging a sense of trustworthy, confident brand. The new logo elements were then rolled out to create supporting business collateral that had high impact in an industry that is known to be very conservative, which really helped resolve Mining Solutions stand out from the crowd.
The website was another major project which included the development of wireframes, multiple pages of new content and blogs, a solid on-page SEO strategy, and included advanced mobile functionality and creative elements throughout.
Since the sites launch, Resolve Mining Solutions monthly organic traffic has gradually increased in both volume and quality and features 6 keywords on the 1st page of Google, and business has been better than ever with their online leads now 176% better from the previous year.
---
Are you serious about
GROWING YOUR BUSINESS?
To get the ball rolling we'll need your business and goals, so please compete the form below. We're only looking to work with people who are SERIOUS about growing their business. We'll give you a transparent and concise way forward and if there is an opportunity to work together, then we'll get a customised proposal to you within 48 hours.
Once you have completed form we'll work out a time to hop on the phone or catch up in person at your earliest convenience.
Discover how we can help boost your business leads,
sales and profits today!
We help businesses grow with the world's most popular platforms
Our Raving Fans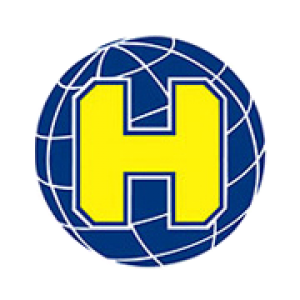 Marketing Workshops – Travel Industry
Hi Craig, a special thank you coming your way from me too! Your presentation was spot on! 
I honestly believe that the messages you were re-enforcing regarding all the marketing initiatives that we've been trying to push from our side, did have a greater impact on our managers than we can actually achieve ourselves. So thank you for taking the time and showing such interest in our Company Agencies team and what we're trying to achieve with our own marketing activities. 
Hopefully our paths will cross again in the future.
Marketing Consultants and Brand Strategy – Professional Associations
Dear Tess and Craig, thank you for your assistance with bringing MPA "up-to-date' and for the time and energy you have both put into taking our organisation to the next level. We look forward to working with you again in the new year.
Marketing Workshop & Plan – Healthcare
Thank you Craig for your email follow up from our meeting last week. It was a joy to meet you in person and I really valued the time you provided and the generous sharing of your ideas. Of course, I was buzzing afterwards thinking about possibilities and trying to digest your comments. I feel like I have calmed down now and see my vision more clearly. I have also calmed about my competition and am so pleased I have found you to collaborate with to bring my vision to light, rather than trying to pit myself against the competition that beat me to it – this includes my review of the member fee and dropping the more formal aspects of advertising that I thought would be necessary.