Swift Digital
Grew market share for SaaS business through strong omnichannel experience for customers
Industry
SaaS
Business Size
20+ Employees
Scale
Local, State & National
about us
Swift Digital are a SaaS business and Australia's leading provider of marketing automation software to enterprise customers looking for a secure Australian solution. They have grown from humble beginnings into a formidable team with an exceptional flexible solution that meets the needs of government, financial, infrastructure, legal and telecommunications clients.
---
Our Approach
Bright Owl Marketing were excited to work with Swift Digital and help them with their specific marketing requirements, which was to help them elevate their brand position and drive leads for their government and enterprise level software.
As Swift Digital are based interstate, we mainly caught up over Zoom with regular phone catch ups in between to ensure that the multiple projects were kept running like a well-oiled machine.
The detailed marketing plan included a broad mix of online and offline marketing execution which included:
12 Month Strategic Marketing Plan
Market Research – Mystery Shopping
Competitor Analysis - Extension Study
Software Comparison Reviews
Additional Mystery Shopper Research
Website Conversion Optimisation
Professional Brochure which included: Executive Summary, Reimagining Anticipatory and Inclusive Digital Services, Minding the Skills and Data Gap, Unlocking Sustainable Innovation, Conclusions
---
The Challenge
Having a strong service offering and an in-depth understanding of who their target audience is, Swift Digital were looking to learn more about their competitors in Australia as well as how their brand is positioned in the market.
Swift Digital were also looking to partner long term with a marketing agency that could support their growth goals and work with their internal teams to produce the most cost effective and result driven outcomes. The main focus of our engagement was to:
Deeply understand competitors, brand position, audience and customer journey
Understand a clear path for lead generation and thought leadership
Develop a strong tactical solution that will drive leads and deliver an exceptional customer experience
Establish growth targets, goals and objectives
Leverage a marketing partnership to receive advice, mentoring and guidance
---
The Results
There were many opportunities for Swift Digital to significantly grow their market share through a strong omnichannel experience for customers. Some areas had been overlooked previously, which allowed for Bright Owl Marketing to undertake further analysis and market research, build brand awareness and increase the number of qualified leads for the client.
Our strategy was to focus on the redevelopment of the brand to ensure that it aligns with the strong and highly desirable USP. Our goal was then to seamlessly execute this rebrand across all channels, while simultaneously delivering incremental growth through increased and improved cold audience targeting, and warm/existing client nurturing.
Beyond the initial phases of the strategy our focus was on the production and amplification of highly engaging, thought leading content that reaches the right audience at the right time. By creating a tightly developed sales funnel, we could then minimise leakage thereby reducing advertising and sales costs.
Our brand awareness focused on "pull marketing strategies" via content alongside more "push marketing" through above the line and social advertising. The key messages were made clear and well aligned to the brand as – The leading Australian marketing and event automation platform trusted by government agencies and enterprise businesses.
We are proud to say that we achieved our goal of building brand loyalty and referrals and were delivered over 10 qualified leads per week by the end of the first 12 months.
---
Are you serious about
GROWING YOUR BUSINESS?
To get the ball rolling we'll need your business and goals, so please compete the form below. We're only looking to work with people who are SERIOUS about growing their business. We'll give you a transparent and concise way forward and if there is an opportunity to work together, then we'll get a customised proposal to you within 48 hours.
Once you have completed form we'll work out a time to hop on the phone or catch up in person at your earliest convenience.
Discover how we can help boost your business leads,
sales and profits today!
We help businesses grow with the world's most popular platforms
Our Raving Fans
SAAS Marketing
"We'd been struggling with our marketing for a couple of years, throwing money at things and not seeing results, or if we did see results, we weren't able to replicate them again. The team at Bright Owl Marketing totally overhauled our marketing and created a proper marketing strategy for us (truth be told we had no strategy before – we were just guessing!). We're now getting consistent sales from the Facebook advertising and marketing strategy that Bright Owl Marketing set up and manage for us. Outsourcing our marketing was a big investment for us, but we get weekly calls, monthly reports and know exactly where our money is going. It's definitely been worth the investment and we feel conformable knowing our marketing is in safe hands with Bright Owl Marketing!"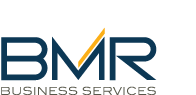 Business Services – Marketing Consulting
Hi Craig, the meeting was positive, the sales director was impressed with the brochure you created, why wouldn't he be. I think this adds another piece of professional material for the FIAA from BMR. My main focus is to use Bright Owl Marketing to get the marketing strategy and marketing material underway for the long term. Many thanks for your help to date.
Professional Services – Marketing Plan
Hi Craig, I was able to follow your marketing plan and it made complete sense and includes everything I wanted. Once I had put what I wanted on paper and it was clear in my crazy head, I then read yours and it's perfectly aligned with my overview. You captured all the points in the SWOT analysis, what Resurg does, its market and what needs to do to connect, and test and measure processes, I agree with all your drill down actions and I'm a bit excited by the potential. Thanks so much for wonderful and well-written marketing plan.