Are you looking for the best eCommerce Marketing Tips to boost your sales and maximise your profits in 2023? If so, then this blog post is for you! Here, we'll cover 30 of the most effective strategies that you can use to increase your online sales this year. From using the power of social media to optimising your website for search engines, these eCommerce Marketing Tips will help you get ahead of the competition and drive more revenue for your business.
1) Optimise your website for search engines
Search engine optimisation (SEO) is a must-have for eCommerce businesses. SEO can help to make your website more visible to potential customers who are searching for your products online. With the right SEO strategies, you can easily increase your visibility and drive more traffic and sales to your website. Here are some eCommerce marketing tips for optimizing your website for search engines:
Research relevant keywords for your industry and optimize your content with those keywords.
Monitor the quality of your content, including the length, relevance, and accuracy.
Make sure all of your images have relevant alt tags that include keywords.
Increase the speed of your website by compressing images, reducing redirects, and cleaning up code.
Make sure you have a sitemap that includes all of your pages.
Submit your website to popular search engines such as Google and Bing.
Utilise structured data markup to make it easier for search engines to understand your content.
Link back to other authoritative websites in your content.
Utilise social media platforms to reach a wider audience.
2) Use attractive visuals
Designing an attractive website is among the crucial aspects of eCommerce marketing that you should prioritise. Customers are more likely to engage with your products if they have high-quality visuals that showcase what you have to offer. Make sure to use images and videos that are clear and eye-catching. Additionally, feature customer photos and videos to show off what they've purchased. This will help customers feel more connected to your brand and will encourage them to purchase from you.
3) Provide quality product descriptions
When it comes to eCommerce marketing advice for Melbourne businesses, one of the most important things you can do is provide quality product descriptions. Product descriptions should be detailed enough that customers have a clear understanding of what they are buying. Make sure to include relevant information about the product, such as its size, colour, material, and any other useful information. Use images or videos to supplement your descriptions so that customers get a better idea of what the product looks like in person. Doing this will make customers more likely to purchase from your store and keep them coming back for more.
4) Offer free shipping
Offering free shipping is a great way to drive sales for your eCommerce business. Studies have found that customers are more likely to make a purchase if they don't have to pay for shipping. Free shipping encourages customers to add more items to their cart, increasing the overall order value. Additionally, it will help build trust and brand loyalty. Consider offering a free shipping threshold so customers must spend a certain amount before qualifying for free shipping. This can help increase average order value and encourage customers to purchase more items.
5) Run targeted ads
Targeted ads are one of the most effective eCommerce marketing strategies you can implement. With targeted ads, you can reach specific customers with highly relevant offers. This helps ensure your ads are seen by the right people and make it more likely that they'll convert. When setting up your ads, use detailed demographic information to narrow your target audience and focus on their wants and needs. Additionally, use powerful visuals to make your ads stand out from the competition and test different ad variations to see which ones perform the best. Taking these steps will help you maximise the effectiveness of your eCommerce marketing advice.
6) Implement a loyalty program
This is a great way to incentivise customers to keep coming back for more. By creating a loyalty program for your eCommerce store, you are giving customers an incentive to shop with you. When customers join your loyalty program, they can receive discounts and exclusive rewards that will encourage them to shop with you more frequently. This is one of the most effective eCommerce marketing advice you can use to drive sales and keep customers engaged with your store. By offering rewards and incentives, customers will feel valued and be more likely to return to your store in the future.
7) Send abandoned cart emails
One of the most effective strategies for eCommerce marketing is to send abandoned cart emails. This type of email helps recover potential sales that would otherwise be lost due to customer neglect or other distractions. Abandoned cart emails can help remind customers about items they were interested in but didn't purchase, and encourage them to come back and complete their order. You can also use these emails to offer incentives such as discounts or free shipping to encourage customers to finish their purchase. Make sure to personalize your messages and use an attractive design to increase your chances of a successful conversion.
8) Offer discounts and coupons
Providing discounts and coupons is a highly impactful approach in eCommerce marketing to boost sales. Customers love to get a good deal, so it's important to incentivise your customers with discounts and coupons. You can offer discounts on specific products or categories, or provide a percentage off the total purchase price. You can also offer coupon codes for special discounts. By offering these types of incentives, you are encouraging customers to make a purchase and return in the future. Additionally, you can use discounts and coupons as a way to draw attention to new products or boost sales during slower times of the year. Offering discounts and coupons is a great way to increase customer loyalty and drive more sales.
9) Host a contest or giveaway
Another really good strategy for eCommerce marketing is to organise a contest or giveaway. This can help you increase your reach, engage potential customers, and build brand awareness. You can use a variety of methods for hosting a giveaway or contest, such as social media, email marketing, or even on your website. You can offer discounts, free products, or even a free trial period to draw in more customers. Having an attractive prize with clear rules and guidelines can help ensure success and will give people more incentive to participate. With a little creativity and some marketing savvy, a giveaway or contest can be an effective tool for engaging with customers and increasing sales.
10) Create a blog
Creating a blog is an excellent way to provide valuable content to your customers and potential customers. Not only can you provide valuable eCommerce marketing advice and tips, but also share stories and updates about your business. This helps build trust with your audience and can be used to drive sales and conversions. Additionally, blogging can help improve your website's ranking in search engine results. Make sure to include relevant keywords, create content that's useful to your readers, and use visuals to make it interesting and engaging.
11) Use social media
Social media is an essential part of any eCommerce marketing strategy. It can be used to reach out to a large and targeted audience and build relationships with potential customers. By using effective content, engaging visuals, and strategic advertising, you can increase your brand awareness and drive sales. Here are some eCommerce marketing advice to help you make the most of social media:
Post consistently and regularly. Try to post at least once or twice a day to ensure your followers stay engaged.
Create shareable content. Write compelling blog posts, create engaging videos, and share helpful infographics.
Interact with followers. Reply to comments and messages quickly and thoughtfully.
Take advantage of hashtags. This will help you to reach a larger audience, as well as showcase your products and services.
Use paid ads on social media. Paid ads allow you to target specific users based on their interests, demographics, and more.
With the right eCommerce marketing advice and strategies, social media can be an effective tool for driving sales and increasing brand visibility.
12) Make sure your website is mobile-friendly
It's no secret that the majority of online shoppers now use their mobile devices to browse and buy online. That's why eCommerce marketers need to make sure their websites are optimised for mobile users. If your website isn't optimised for mobile, you could be losing out on a huge chunk of potential customers.
Making sure your website is mobile-friendly can seem like a daunting task. However, there are plenty of eCommerce marketing advice and tools available to help you get started. Use responsive design to ensure your website looks great on all devices. Pay special attention to page loading times and make sure all buttons, images, and other content are easily accessible on mobile devices. Additionally, consider using a dedicated mobile website or app if your budget allows it. Doing so will enable you to tailor the user experience to mobile users.
Following these tips can help ensure that your website is properly optimised for mobile users. Doing so will allow you to capture more sales and drive up your conversion rate!
13) Use customer reviews and testimonials
This is one of the most important pieces of eCommerce marketing advice. Utilising customer reviews and testimonials can help boost your sales by providing social proof to potential buyers that your products are worth investing in. Reviews give your shoppers more insight into the products they're looking at, which can help them make a purchase decision more quickly. Testimonials are a great way to showcase the results people have seen from using your product, which gives shoppers confidence that they'll get similar results if they decide to purchase. Make sure to ask customers for reviews and testimonials to show potential buyers why they should trust your business.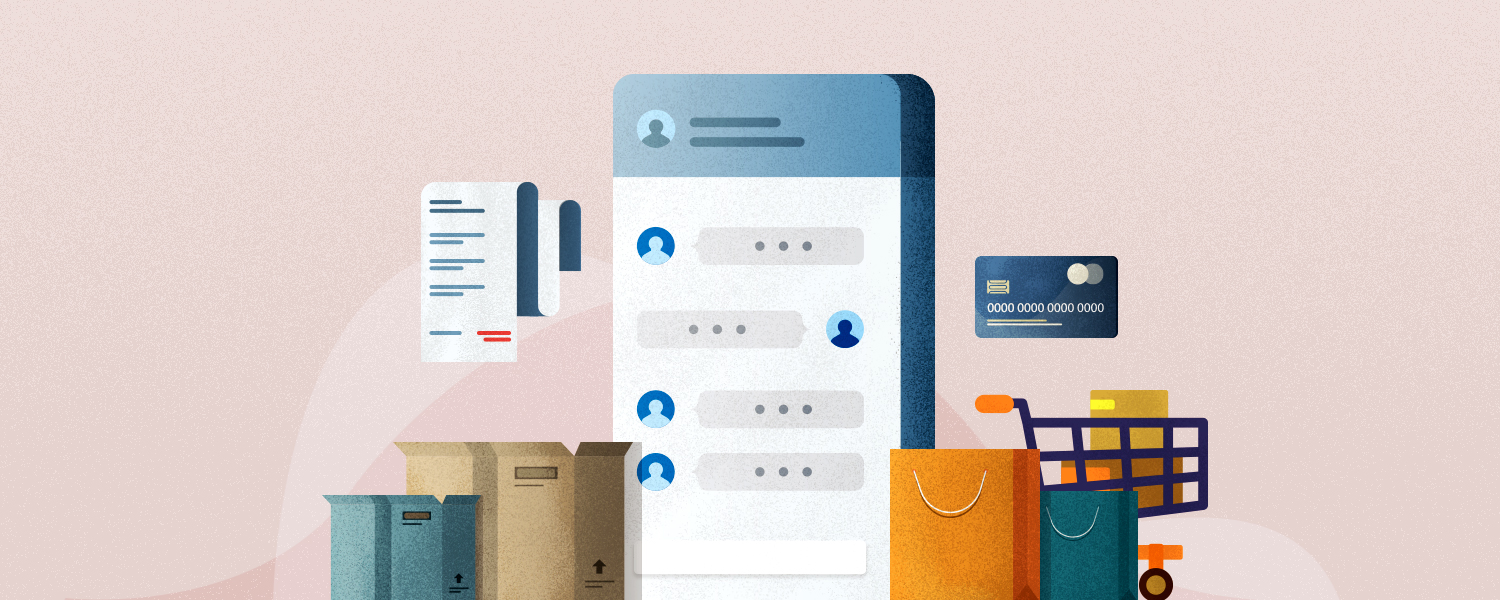 14) Implement live chat
Live chat is an invaluable eCommerce marketing tool that can help you better engage with your customers. Live chat allows customers to ask questions about products and services, get help with their orders, and provide feedback in real-time. This makes it much easier for customers to find what they need and complete their purchases quickly and efficiently. Additionally, implementing a live chat feature on your website will provide potential customers with the assurance that their inquiries are being taken seriously and that there is someone available to assist them when needed. As part of your eCommerce marketing advice, make sure to include live chat as part of your customer service strategy. It could be the difference between a successful purchase or an abandoned cart. If you need help in this area then talk to one of our Melbourne marketing consultants.
15) Use pop-ups
Pop-ups are an effective for driving more sales to your eCommerce business. They are one of the most effective methods of gaining subscribers, promoting offers, and creating more engagement with customers. By using pop-ups you can create targeted messages to promote specific products, encourage visitors to subscribe to your newsletter, or offer discounts. Pop-ups are easy to customise, so they can be tailored to fit your website's design and messaging. Additionally, they can be set to display at specific times or when visitors interact with certain elements on your site. Pop-ups are an excellent way to capture the attention of your visitors and encourage them to take action.
16) Make your website secure
Security should be one of the highest priorities when it comes to your eCommerce marketing. Customers need to feel safe and secure when they are purchasing products online, so it is essential to make sure that your website is secure. Having an SSL certificate installed on your website will ensure that all transactions and customer data is securely transmitted. Additionally, you should implement two-factor authentication for any account logins, and use a payment gateway like Stripe or PayPal to securely process payments. Taking these steps to protect your customers' data will help build trust with your brand, which will ultimately lead to more sales.
17) Use email marketing
Email marketing is a powerful tool when it comes to eCommerce marketing. It's an excellent way to build relationships with your customers, promote products and services, provide special offers and discounts, and much more. When used correctly, email campaigns can be highly effective at boosting sales and building a loyal customer base.
When creating an email marketing campaign for your eCommerce store, it's important to craft compelling copy that will make customers want to open and read the message. Make sure to use clear subject lines that will grab the reader's attention, and provide value by offering promotions or exclusive content. You should also use visuals such as images or videos, as these can help make your emails more engaging.
Segmenting your email list is also essential, as it allows you to create more personalised messages and increase the effectiveness of your campaigns. Additionally, it's important to track the results of your email campaigns so that you can learn what works best for your customers. With the right eCommerce marketing advice, you can use email marketing to maximise your reach and drive more sales.
18) Analyse your data
Analysing your data is a critical part of eCommerce marketing for 2023. Understanding what your customers are buying and how they are engaging with your store can help you make informed decisions about the best marketing strategy. Utilise analytics platforms to get a better idea of customer behaviour, such as which products are being viewed most often, what content resonates best with customers, and where potential customers may be coming from. This information can provide valuable insight into how to tailor your marketing efforts to increase engagement and sales. Additionally, analysing customer data can give you an idea of which channels are the most effective for converting leads into customers. By understanding what works and what doesn't, you can maximise your time and budget and focus on the areas that will bring in the most ROI.
19) Stay up-to-date with trends
As technology and consumer behaviour change, so too should your eCommerce marketing strategies. The best way to ensure you're keeping up with the times is to stay informed about what's going on in the eCommerce industry. Follow industry leaders and influencers, keep an eye out for news related to eCommerce, and utilise the advice from experts in the field. Keeping up with trends and staying informed can give you a leg up on the competition and help you make better decisions about how to market your business. By staying aware of current eCommerce marketing advice, you can ensure that your strategies are as effective as possible and stay ahead of the competition.
20) Focus on the customer experience
When it comes to eCommerce marketing advice, one of the most important elements is to always prioritise customer experience. No matter how great your product or service may be, if you don't provide an enjoyable and stress-free experience for customers, you won't have long-term success.
To ensure you create the best customer experience, consider the following:
Make sure your website design is modern and easy to navigate.
Make sure your product and service descriptions are informative and accurate.
Ensure your checkout process is secure and simple.
Follow up with customers after they've placed their order to make sure they're satisfied.
Give customers an easy way to contact customer service if they have questions or issues.
Provide customers with discounts, coupons, and other offers that make them feel valued.
These steps will help you ensure a high-quality customer experience that will lead to more sales and repeat business. Investing in customer experience can make all the difference for your eCommerce business.
21) Get more reviews
Reviews are an important part of eCommerce marketing. They can influence potential customers' decisions, increase trust in your brand, and even help with search engine optimisation. Reviews help to increase customer loyalty, since customers feel like they are part of a community. This can also increase sales, as customers are more likely to purchase from a company that has been recommended by other customers.
When utilising reviews as part of your eCommerce marketing advice, there are some things to keep in mind. Make sure the reviews you share are authentic, and that they represent a variety of customer experiences. This will help to create trust between you and your customers, and also make your reviews more credible. Additionally, you should always respond to reviews, whether they are positive or negative. Doing this shows customers that you care about their feedback and that you take their opinions seriously.
Finally, when it comes to eCommerce marketing advice, be sure to take advantage of review platforms like Google and Yelp. These platforms allow customers to easily leave reviews and rate their experience. This provides great opportunities for customers to find out more about your business, and it also gives you an opportunity to improve your services based on customer feedback.
22) Be sustainable
As an eCommerce business, it's important to consider the environmental impact of your operations and products. You can make an effort to reduce your carbon footprint by incorporating sustainable practices into your eCommerce marketing strategy. For example, you can offer eco-friendly packaging options, source organic materials for your products, or partner with a charity that promotes green initiatives. In addition, you can also use eCommerce marketing advice to promote sustainability to your customers, such as offering discounts or free shipping for eco-friendly products or educating customers on ways they can reduce their own carbon footprint. By embracing sustainability, you not only help the environment, but you can also establish yourself as a leader in the industry and build a loyal customer base.
23) Upcycling is the new black
eCommerce marketing advice for 2023 encourages businesses to consider upcycling their products to make them more eco-friendly and sustainable. Upcycling is a great way to give your products a longer lifespan, save resources, reduce waste, and create unique products that appeal to the modern consumer. Additionally, upcycling can help to reduce costs while also allowing you to be creative in how you use materials. You can find creative ideas and tutorials online, or even create your own upcycling projects. This is an easy way to create unique, eco-friendly products that appeal to today's sustainability-minded consumer.
24) Integrate conversational AI
Integrating conversational AI into your eCommerce business can provide a seamless customer experience and increase your sales. By adding conversational AI, you can provide personalized customer service, answer inquiries quickly, and help guide customers through their purchasing journey. To get started, identify the type of interactions you want to automate such as frequently asked questions, customer service inquiries, product recommendations, and more. Once you have a clear understanding of what your customers need, select the appropriate conversational AI platform and configure it according to your eCommerce marketing advice. Make sure that the conversations flow naturally and that they are tailored to your customers' needs. Finally, consider creating a chatbot or virtual assistant to handle incoming inquiries and guide customers through their purchasing journey. With these steps, you'll be able to leverage conversational AI to provide an enhanced customer experience and boost your sales.
25) Add your product to different marketplaces
Adding your product to various marketplaces is one of the most effective eCommerce marketing advice you can follow. This will help you expand your reach to new customers and open up new opportunities to promote and sell your products. There are many marketplaces available such as Amazon, eBay, Etsy, and many more. Make sure to research the various options available and select the one that works best for your business needs. You can also consider using a marketplace listing service to automate the process of uploading and managing your product listings across multiple marketplaces.
26) Tap into the right influencers
As an eCommerce business, tapping into the right influencers can help you reach and engage a larger audience. Influencer marketing is an effective way to drive sales and build brand awareness. By partnering with key influencers, you can create content that resonates with your target market. With the right approach, influencer marketing can be an invaluable tool for eCommerce businesses. Here are some tips to keep in mind when implementing an influencer marketing strategy:
Identify the right influencers: Find influencers who align with your brand's values and have an established following of your target market. Consider both macro and micro-influencers to ensure maximum reach.

Craft compelling campaigns: Develop campaigns that deliver relevant content to the right audiences. Make sure the content is engaging and on-brand.

Measure success: Monitor progress to determine whether your efforts are successful. Use analytics tools to track your campaigns' performance and identify areas of improvement.
Following these eCommerce marketing guidelines will help you tap into a wider audience and increase sales with influencer marketing. Utilising influencers as part of your overall marketing strategy can be a great way to get your products in front of a larger audience and drive more sales for your business.
27) Keep your audience segmented
If you want to maximise the effectiveness of your eCommerce marketing strategy, you should consider segmenting your audience. This can help you target specific groups of customers with tailored messaging and promotions that are more likely to be successful. By segmenting your audience, you can also gain valuable insights into customer behaviour and preferences. With this knowledge, you can improve your eCommerce marketing advice and create campaigns that will resonate better with your customers. Segmentation also allows you to deliver more personalised experiences and increase customer loyalty. Finally, it is important to remember that segmentation should be an ongoing process that requires continual monitoring and analysis in order to make sure it is working.
28) Add a touch of personalisation
One of the most effective eCommerce marketing tips is to add a personalised touch to your products and services. This could include customising product images, adding personalised product descriptions, or even personalising customer service emails. Personalisation helps to create an emotional connection with customers and can help to boost customer loyalty. Additionally, it can also help to differentiate your business from competitors in the market and give you an edge when it comes to driving more sales.
29)
Use A/B testing to measure your sales data
Evaluate your sales data with A/B testing. A/B testing involves creating two versions of a page and testing them against each other to see which one drives more sales. With A/B testing, you can identify which page elements are converting more customers, such as product descriptions, images, pricing and more. This will allow you to fine-tune your website and make sure it's optimised for conversions. Additionally, A/B testing can help you test new marketing campaigns and measure their effectiveness.
30) Increase sales with affiliate marketing
The potential to increase sales with affiliate marketing is significant and should be part of your overall eCommerce marketing strategy. To ensure that you are able to capitalise on this opportunity, it is important to manage your affiliate campaigns efficiently and effectively. Here are some eCommerce marketing advice for managing your affiliate marketing campaigns:
Create clear guidelines for the type of affiliates you want to work with. Doing so will help you attract affiliates who are well-aligned with your brand and goals.
Provide your affiliates with materials such as banners, emails, and articles that can be used to promote your products and services.
Offer generous commissions and rewards for successful campaigns. Doing so will help you motivate affiliates to promote your products more often.
Analyse the performance of your campaigns in order to identify which affiliates are driving the most sales and traffic.
Monitor the activity of your affiliates regularly and make sure they are compliant with your terms of service.
Use technology to automate the management process. There are several tools available that can help you track and manage your affiliate campaigns more efficiently.
By following these tips, you can maximise the return on investment of your affiliate marketing campaigns and ensure that they run smoothly. With effective management and the right eCommerce marketing advice, your affiliate programs will become an even more powerful tool for driving sales. It's also a good idea to utilise retargeting ads to capture customers who have visited your website previously but haven't made a purchase yet.
Implementing these tips to get the best ROI for your eCommerce business
If you want to get more sales and build your eCommerce business and are looking for an affordable marketing agency in Melbourne with qualified marketing consultants who are experts in in eCommerce marketing, then get in touch with Bright Owl Marketing.